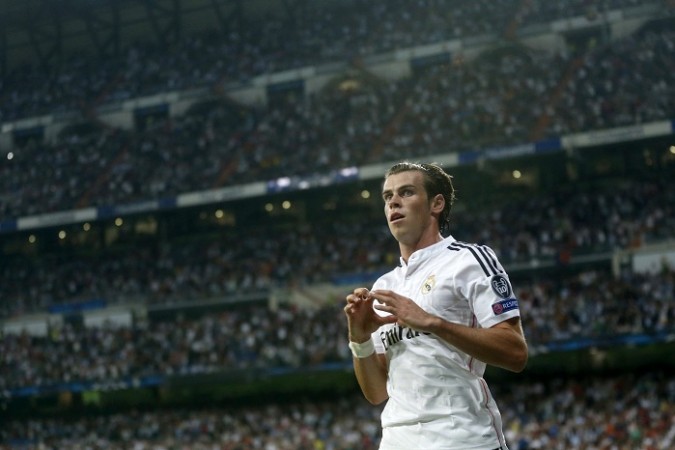 Manchester United are reportedly ready to fork out £120 million for the services of Real Madrid star Gareth Bale.
The 25-year-old Welshman, who completed a record breaking £86 million (€100m) move from Tottenham Hotspur to Real Madrid in the summer of 2013, has been heavily linked with a move to Manchester United even though the Los Blancos have clearly stated that they are not interested in selling Bale.
Earlier, there were speculations of the Red Devils preparing a record-breaking summer move for the former Southampton man following reports of Bale wanting to move back to England.
Although Bale's representatives in Spain dismissed the rumours of him being unhappy and wanting to move to England, United are reportedly firm in their quest to land the Welsh forward.
And according to Spanish newspaper AS, Manchester United are ready to smash the world record transfer fee by a significant margin – £120 million to be precise – in order to secure the services of the Welshman.
The report further added that Manchester United boss Louis van Gaal has personally requested the club's hierarchy to make the signing of Bale their top priority, be that in the winter transfer window or next summer.
Meanwhile, Manchester United defender Marcos Rojo claims that he becomes a totally different person when he comes out on to the pitch during matches.
Although off the pitch the 24-year-old Argentine is always relaxed, with a constant smile on his face, he is known to become very aggressive and physical when he takes his place on the pitch.
And Rojo revealed the reason behind his different personalities on and off the pitch, claiming that his upbringing in La Plata resulted in him being transformed into an aggressive defender.
"I'm totally different off the field to what I am on it," Rojo told Manchester United's official website. "People who know me, like my Mum and my partner for example, always say to me: 'How come you are so different off the field when you are always chilled out and smiling whereas, when you step out on to the pitch, your face changes.'
"They say it's like someone else is going out there to play!
"What it is, from being a young kid, I used to play football around my neighbourhood in La Plata with kids who were much older than me. I would be aged 10 and playing against lads who were 18 and they would play hard and not hold back, and that's how I grew up."