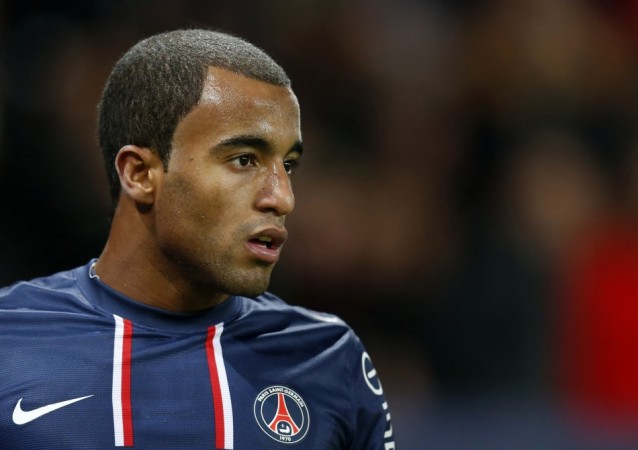 Manchester United are going to be a busy side in the January transfer window if the latest round of transfer rumours are taken into consideration, with the English Premier League champions linked with a defender, winger, midfielder and forward.
David Moyes has not had the best of times after taking over from Sir Alex Ferguson, but has admitted he could look to strengthen United during the January window, after missing out on several key targets in the summer.
The rumour mill begins with Stephan Lichtsteiner, the Juventus fullback, who likes to grab a nice piece of his opponents' shirt during setpieces.
Lichtsteiner has been one of many consistent performers for Juventus over the last couple of seasons, and Moyes has reportedly been tempted to make a bid, according to reliable reports in Switzerland.
Money, as always is the problem with United only willing to pay £10 million for the 29-year-old Switzerland international, while Juve want £14 million. Surely a compromise can be reached.
Next up is PSG winger Lucas Moura, who was extremely close to signing for United in the summer of 2012, before eventually going all googly-eyed at the overtures from the French club.
However, after the arrival of Laurent Blanc as manager, Moura has not exactly been an automatic first choice on the wings, and Brazilian website R7 claim the winger could be ready for a move to the Premier League.
It remains to be seen if Moyes will show an interest, although with Antonio Valencia, Nani and Ashley Young as his main options, he would be advised to go headlong into the deal.
PSG paid a massive €45 million for the Brazilian international's services, though, and it's unlikely United will be ready to drop any kind of that amount for Lucas, especially after that initial snub a year or so ago.
Moyes is also showing a keen interest in Atletico Madrid midfielder Koke, already touted as the "next Xavi."
The 21-year-old, to be honest, is a serious talent, and has made a bright start to life in the La Liga this season.
Unfortunately for United, Barcelona are also interested in the midfielder, and could be ready to make a move as they look for a long-term replacement for the peerless Xavi.
Koke reportedly has a £16 million release clause inserted in his current contract, according to the Daily Star, and it remains to be seen which side make's the first move, if any.
To round up the transfer rumours, we have Barcelona forward Alexis Sanchez, who, according to El Mundo Deportivo, has been the subject of a €25 million opening offer from United.
Two Italian clubs, thought to be Juventus and Inter Milan, are also reportedly interested in the Chilean international, who was in stunning form in the World Cup qualifiers for his country, leading them to the finals in Brazil.