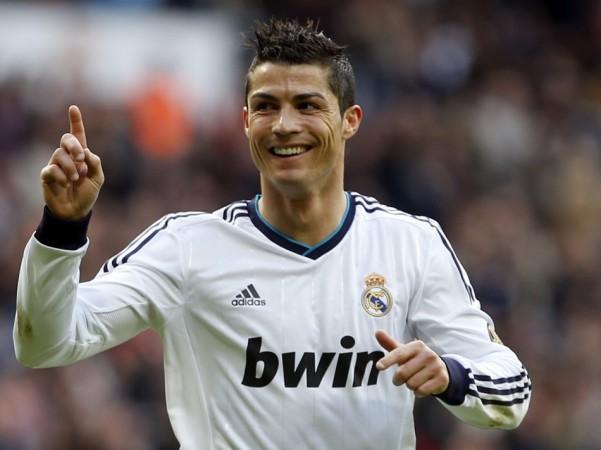 Real Madrid's Cristiano Ronaldo and Tottenham's Gareth Bale could play together if all goes well, as they have been linked to two clubs.
Manchester United's new coach David Moyes is keen to sign 23-year-old Tottenham's Gareth Bale and even set to splash a record £85million deal for the Footballer of the Year, according to The Sun.
Manchester United are said to be equally keen to bring their former winger Cristiano Ronaldo back to Old Trafford and even willing to beat the record £80million transfer fee Real Madrid paid in 2009. Not ruling out his possible return to United, Ronaldo rubbished the reports that he had signed a new deal with Real Madrid.
Gareth Bale, 23, has also being linked to Real Madrid, with several media houses reporting that the Spanish giant is willing to offer him £85m. He will rub shoulders with Ronaldo if he moves to Spain and the latter renew the deal.
It may be recalled that Real Madrid president, Florentino Perez had earlier claimed that the 28-year-old Portuguese star, who has two more years remaining on his deal, would sign a new deal soon and retire at Real Madrid, which Ronaldo denied. He has also been linked to French club Monaco, who are reportedly willing to offer £85million.
Meanwhile, Gareth Bale is expected to earn over £10million a year from endorsements alone, with his 'heart logo' goal celebration and shirt number 11 turning into a brand.
"Some could say it is a touch premature for Gareth Bale to register a trademark if you look at his personality compared to somebody like David Beckham or Tiger Woods. Bale has very strong football attributes but it takes time for brand attributes to develop -Beckham's came after he was an established player," marketing expert Marcel Knobil, founder of Superbrands, told The Sun.
"There is also a danger that trademarking a celebration could invite cynicism as every time he is pictured celebrating people could ask whether it is for the joy of scoring a goal or for his brand."