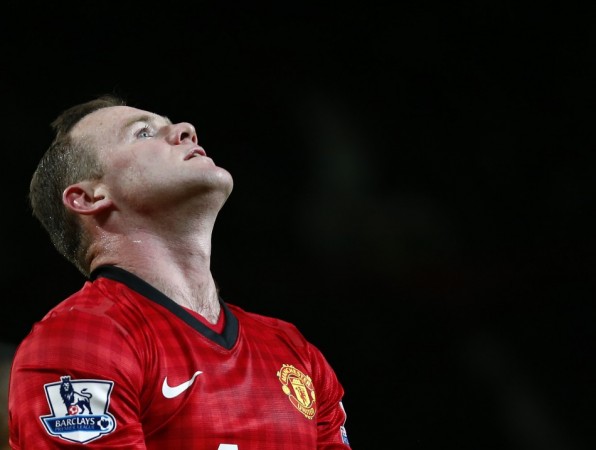 It looks like England striker Wayne Rooney's days at Manchester United are numbered as he is reportedly angry over coach David Moyes' statement that he would be needed in the team if Robin van Persie is injured.
Manchester United have maintained that the 27-year-old England striker, who still has two more years with the club under his current contract, is not for sale despite being linked to Arsenal, Chelsea, Barcelona, Real Madrid and Paris Saint-Germain.
However, David Moyes' statement on his position in the club could be the last nail in the coffin, as the Rooney has always maintained that he wants to play and not warm the bench.
"Overall, my thought on Wayne is, if for any reasons we had an injury to Robin van Persie, we'll need him," Sky Sports quoted Moyes as saying.
"Wayne can play up on his own, he can play dropped in. It's going to be a time to see how I work with Wayne. Manchester United isn't about Wayne Rooney. Manchester United is about the team - the club. I won't allow Wayne Rooney to become more important than the football club and the football team, because that's the heart of it."
However, it is easier said than done as Rooney may not buy the idea of playing second fiddle to Robin van Persie.
It was earlier reported that he was not happy after being sidelined in Manchester United following Robin van Persie's signing last season. Former Manchester United manager Sir Alex Ferguson added more salt to the wounds by claiming that he had placed a transfer request, which the England star denied.
Rooney would contemplate leaving Old Trafford now that he is knows his position in the club where he has been playing nine years.
Chelsea coach, Jose Mourinho, who has hinted interest in signing the England striker, told BBC in an interview that the British team will be affected if Manchester United turn him into a squad player.