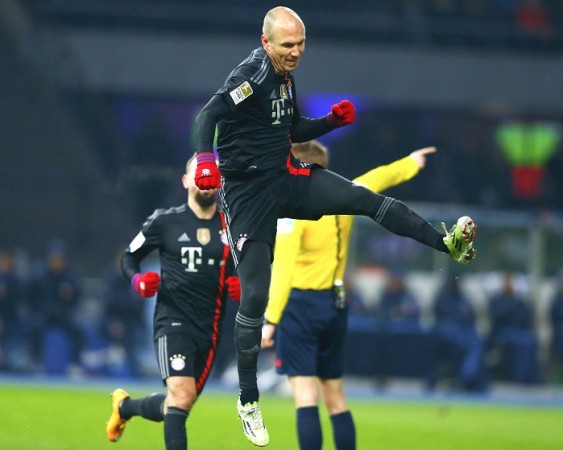 After spending over £150 million in the summer to bring in some seriously good quality players, Louis Van Gaal and Manchester United are ready to loosen those purse strings again with another spending spree of huge proportions being planned for the summer transfer window at the end of this season.
Van Gaal spent well over £100 million to bring in the likes of Angel Di Maria, Ander Herrera, Luke Shaw, Daley Blind, Marcos Rojo and Radamel Falcao, and Manchester United feel another big transfer window is in order to set the club back on course towards the top of the English Premier League.
The board feel Van Gaal is the right man to bring the back the glory days for Manchester United, and are, therefore, ready to sanction another £150 million or so when the transfer window comes into play next summer, according to the Daily Mail.
Van Gaal, even if some of the early results did not go his way, has steadied the Manchester United ship pretty well, and they are currently on a four-match winning run in the Premier League.
However, the title does not look likely this season, and in order to bring Manchester United back into that bracket, Manchester United are targeting a whole host of world class footballers, including Mats Hummels of Borussia Dortmund, Atletico Madrid defender Diego Godin, Barcelona right-back Dani Alves, Roma midfielder Kevin Strootman and the piece de resistance – Bayern Munich's electric winger Arjen Robben.
According to the Daily Mirror, who have a similar story, Borussia Dortmund playmaker Marco Reus is also on the radar, and if Manchester United can complete the transfers of most of the above mentioned players, then they will be a serious force, not just in the Premier League, but in Europe as well.
Hummels is a name that has been linked with a move to Manchester United for quite a while now, with reports suggesting it will take a bid ranging from £32-47 million for Dortmund to agree a sale.
If Dortmund continue to remain in the Bundesliga doldrums, however, they might not have any choice but to sell, with Manchester United thought to be the frontrunners, even if Arsenal are also keeping a close eye on the Germany international.
Godin has been linked with a move to Manchester United in the January transfer window, with the defender having a £28 million release clause in his contract. While Manchester United will have no problem in triggering that clause, it might be difficult to convince Godin to switch to Old Trafford in January, considering Atletico Madrid have Champions League football and United do not.
Alves will be out of contract at Barcelona next summer, and Manchester United can come to a pre-contract agreement with the Brazilian in January, while Strootman, one of Van Gaal's favourite players, is widely expected to move to Old Trafford, with the only question being when.
Robben will not be an easy one, as the Dutchman is still enjoying himself at Bayern Munich, who remain one of the favourites for the Champions League title, while the Bundesliga crown looks like a foregone conclusion.
Reus will be available for just £20 million in the summer, when a release clause comes into play, but with the likes of Bayern Munich, Real Madrid, Barcelona, PSG, Arsenal, Chelsea and Liverpool also interested, it will be far from easy.
Manchester United have previously said they will only buy big in the January transfer window if a key target becomes available, so unless things change drastically, it does look likely that these big names will come to Old Trafford, if at all, only next summer.