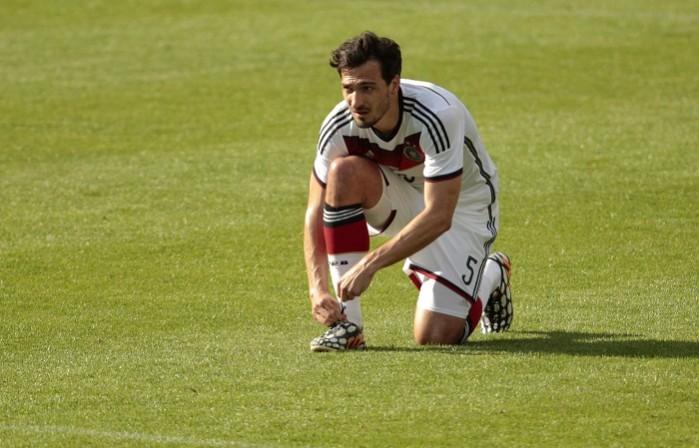 Louis Van Gaal is his own man, someone who does not take too kindly to advice from other quarters on how to do his job.
The new Manchester United manager has gone about imprinting his force and style into Old Trafford, by rejecting a couple of long-term targets, and giving his choices on who he wants to see in a United shirt come next season.
Cesc Fabregas and Toni Kroos were some of the names of executive vice chairman Ed Woodward's list, but Van Gaal has reportedly turned down the proposal to make a move for the Barcelona midfielder, according to the Manchester Evening News.
Kroos has already said United were never an option and he plans to stay with Bayern next season.
Fabregas, though, was thought to be a possibility, even if United would have been hesitant to make another move, after their embarrassing failure last summer.
Van Gaal, however, has plans of his own, giving a list of his summer targets which he hopes will be completed or close to completion when he returns after managing the Netherlands squad at the FIFA World Cup.
The list of targets that Van Gaal has given out, according to the report, includes Mats Hummels, Kevin Strootman, Luke Shaw, Yevhen Konoplyanka and Marco Reus.
Southampton left-back Shaw was a major summer target even before the appointment of Van Gaal, with United reportedly closing in on a deal worth around £27-30 million for the England international.
Hummels is another big-name player in Van Gaal, and now apparently United's sights with the new manager a big fan of the Borussia Dortmund centre-back. Hummels' teammate Reus is another target, but getting the wonderfully talented playmaker will be easier said than done.
Strootman is seen as the ideal candidate to fill the gaping hole in midfield, with the Roma man reportedly set to cost in excess of £25 million, while Konoplyanka will be viewed as the player to provide some width, with United's winger's of late flattering to deceive.
The major stumbling block for United this summer will be the lack of Champions League football next season. It is awfully difficult to convince a big-name player to sign on the dotted line without having that carrot of playing in Europe's elite competition to dangle.
To seal most, if not all of the above, mentioned names, Woodward and United will have to throw out some serious money to help convince them to move to Old Trafford. Van Gaal and his undeniable pedigree will be another selling point.