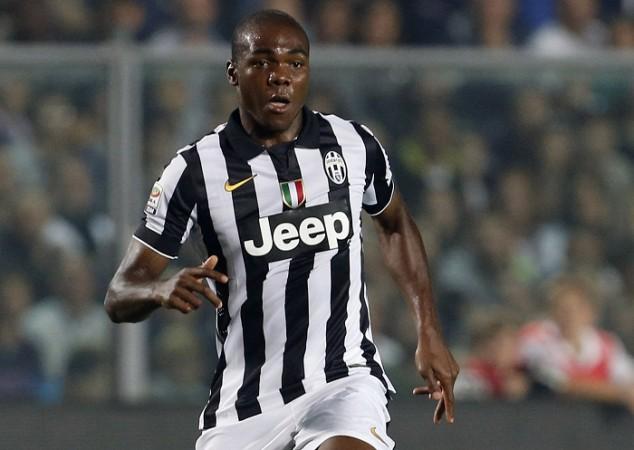 After failing to prise Arturo Vidal away from Juventus during the summer transfer window, Manchester United are ready to go in against in January, with Louis Van Gaal also targeting another Juventus man in a double raid on the Italian champions.
Vidal to Manchester United was one of the biggest transfer sagas of the summer, with the Chile international midfielder eventually deciding to stay put at Juventus.
However, despite the failure to land Vidal – whether that is because Van Gaal decided against the move, or the player decided to not leave the club or even if the two teams could not come to a transfer fee, only the concerned parties will know for sure – during the summer, Van Gaal is ready to make another attempt in January, with the manager also interested in Juventus central defender Angelo Ogbonna.
According to the Daily Express, Manchester United are planning a double swoop worth £52 million for the Juventus pair during the January transfer window.
In that deal, Vidal has been rated at £40 million, with Ogbonna going for £12 million.
Despite spending over £150 million already in the summer, Manchester United show no signs of stopping, in terms of buying new players, with Van Gaal in need of a few more to make the club a real force again.
Clearly, the Dutchman needs to bring in a strong centre-back, and if that solution is Ogbonna or someone else remains to be seen.
Vidal will certainly bring a bit more quality to the midfield, even if the Chilean is not your typical defensive midfielder. The 27-year-old, though, could form a really nice partnership with Daley Blind in deep midfield.
While concerns remain over Manchester United's defence, particularly in the centre, Paddy McNair showed he could be the club's long-term solution by putting in a pretty impressive debut in the 2-1 win over West Ham United in the English Premier League on Saturday.
One man who was pretty impressed by the performance of the 19-year-old was the player who put McNair under even more pressure after getting needlessly sent off in the second half.
"That was probably one of the bigger tests a young defender can face, up against a team putting in lots of crosses into the box, but he took it and stood up to it, especially in the second half," said Wayne Rooney to the club's official website.
"It won't get much tougher in terms of physical strength and aggression against him, but he dealt with it and we are all delighted with him."