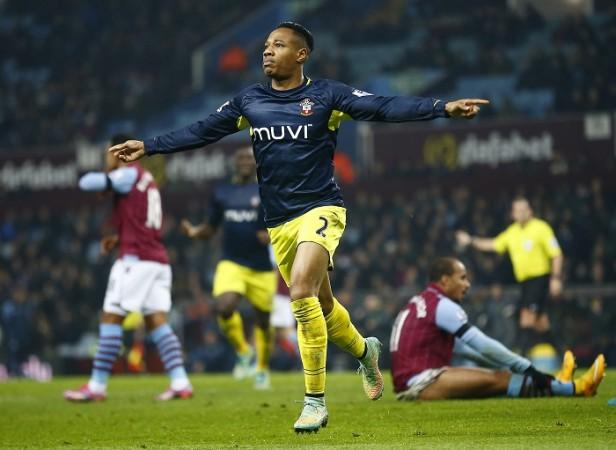 Manchester United want to bring in at least two high-profile names into the club during the January transfer window, despite the obvious difficulties in making big-money signings in the January transfer window.
Louis Van Gaal has kept his cards close to his chest when it has come to making moves in January, with the likes of Kevin Strootman and Mats Hummels linked with transfers almost every day, but according to ESPN, the Manchester United manager wants to complete moves for a couple of players going into the second half of the season.
Strootman remains Van Gaal's primary target, the report says, but with Roma standing firm and the player also seemingly content to see out the rest of the season, it does look like that particular transfer will have to wait until the end of the season, at least.
Therefore, Manchester United have switched their targets to the defensive department, with Southampton defender Nathaniel Clyne's name again popping up.
Clyne has been linked with Manchester United quite a few times in the past, even before he made his move to Southampton, and media in the UK have gone all out over this particular transfer in the past few days.
Manchester United could certainly use a solid right-back/wing-back as Rafael has not had the greatest of seasons, with injuries also curtailing his progress.
Clyne is one of the star players in the Southampton team at the moment, and it will be interesting to see if the player wants to make a move in the January transfer window as his current team are above Manchester United in the Premier League table.
The England international will, undoubtedly, be a welcome addition to Manchester United's still unconvincing defence, but the icing, cream and the actual delicious cake for Van Gaal would be if he can complete the signing of Mats Hummels from Borussia Dortmund.
Hummels is wanted by some of the biggest clubs in Europe with Manchester United and Arsenal thought to be leading the race.
The Dortmund man has not come out and said he wants a move away from the German club in January, and the more likely scenario remains him making a move, if at all, next summer.
However, Van Gaal is determined to land a quality central defender in the January transfer window, and apart from Hummels, Diego Godin, Ron Vlaar and Marquinhos are on a defensive shortlist which goes all the way up to 12.
The Daily Mirror claims Manchester United are ready to spend another £150 million or so this transfer window to land the likes of Strootman, Hummels and Clyne and it remains to be seen just who Manchester United bring to Old Trafford, as getting any one of those, let alone all three, will be far from easy.