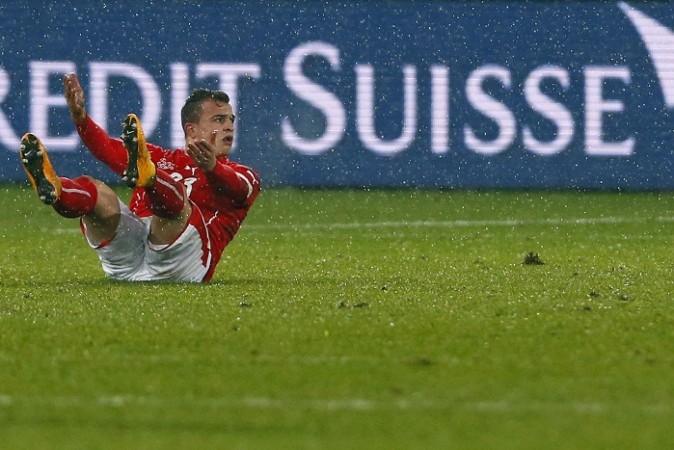 Manchester United are one step closer to signing Xherdan Shaqiri after Bayern Munich admitted the playmaker was free to leave in the January transfer window.
Shaqiri recently admitted he could look to move elsewhere after growing frustrated with his lack of opportunities at Bayern, with the English Premier League seen as the a likely destination.
Liverpool have been heavily linked with a move for Shaqiri and were thought to be close to signing the man known as "Alpine Messi" in the summer before the transfer broke down.
Recent reports have suggested Manchester United have joined the race for Shaqiri.
Bayern Munich manager Pep Guardiola is apparently interested in signing Ander Herrera, who has made an underwhelming start to his career at Old Trafford, and a swap deal involving Shaqiri and cash going to Manchester United and the Spaniard moving to the Allianz Arena has been mooted.
Now, the chances of that particular transfer happening in the January transfer window have increased considerably with Bayern Munich's honorary president Franz Beckenbauer admitting Shaqiri will be allowed to leave the club.
"Bayern have already sent out a message and indicated to him that he can probably go in the winter break, if he wants," Beckenbauer told Sport1.
"I think it's a shame because he is a great talent."
Shaqiri's agent Ulisse Savini also confirmed his client was looking to leave, with playing time set to be the vital factor in deciding his next move.
"If Xherdan moved away from Bayern, it would be just in order to get more time on the pitch," Savini was quoted as saying by the Daily Express.
"I suggested him to Napoli, but that's a difficult transaction since Bayern will hardly let him leave on loan for free, and it wouldn't make sense putting him in competition with other similar players."
So, if the Manchester United deal is to happen, much will depend on how much playing time Louis Van Gaal can guarantee Shaqiri, who is comfortable playing across the pitch, be that in behind the striker or in a wider position.
With Manchester United having plenty of attacking options at the moment, it is difficult to envisage Shaqiri going right into the starting lineup, but with the kind of bad luck that Van Gaal has endured with injuries, that could change come January.