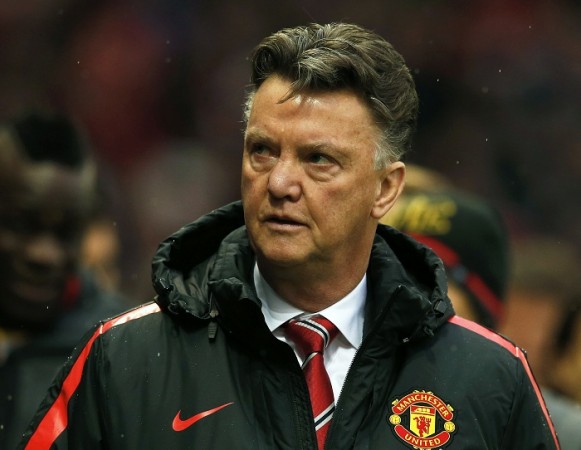 Louis Van Gaal is known for his penchant for bringing in young players into the first team, and the Manchester United manager is beginning to leave his imprint on the youth squad with several signings.
Manchester United have reportedly beaten crosstown rivals Manchester City to the signing of former Benfica youngster Venansio da Silva Monteiro, with Van Gaal also ready to bring in two Belgian brothers into the club, according to the Daily Mail.
Monteiro left Benfica in April this year and has been training with Manchester United ever since. However, the 15-year-old winger's talent caught the attention of Manchester City, who recently unveiled a spanking new training facility, with the team in blue keen to take Monteiro away from United.
That does not seem like a possibility, though, with Manchester United holding off that late charge from Manchester City for the signature of Monteiro, who is now expected to remain at Old Trafford for the foreseeable future.
Monteiro could have teammates in Indy Boonen and Seppe Boonen, with Van Gaal looking to complete moves for the two talented Belgian youngsters as well.
Belgium is the flavour of the season at the moment, with their senior national side filled with talented individuals, while the European country seem to be producing one talent after another.
Indy is a fullback by trade, with the 15-year-old set to ink a deal with Manchester United when he turns 16 as well. The teenager left Belgian club Genk in 2013, and has had several trials since, including one at Manchester United, where he has been training with the youth team for a while.
Manchester United seem to have seen enough in the player to keep him at Old Trafford, and they are ready to bring his brother Seppe – a 13-year-old goalkeeper – to make it a big happy family.
Van Gaal might have concentrated on signing known, standout talent in the summer transfer window gone by, but there is little doubt about where the Dutchman excels in – nurturing youngsters.
If the manager sticks around at Old Trafford long enough, then maybe he will be able to see some of these youngsters that he has signed, or is going to sign, come through and make their names as a Manchester United player in the English Premier League and Europe.