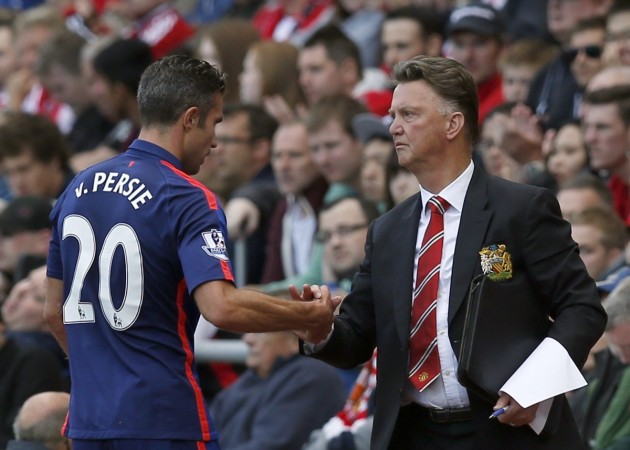 Turkish giants Fenerbahce are reportedly in talks with Manchester United goal poacher Robin van Persie, and the sporting director of the Turkish outfit, Giuliano Terraneo, has reportedly offered the Dutchman a three-year-deal.
According to Italian daily La Gazzetta dello Sport, the potential swoop for the former Arsenal striker was started by Fenerbahce around two weeks back, and the interest to land him at the club this summer has only got stronger in the last few hours.
It is to be noted that van Persie, 31, did not quite have a season to remember at Manchester United last season, as the centre-forward went on to score just 10 goals in 27 games in the Premier League. The Dutchman also missed large parts of the season through injury.
Van Persie had notched up a total of 38 goals in the Premier League in his first two seasons with the Red Devils, out of 59 games.
It has been reported that Louis van Gaal, the present Manchester United manager, is looking to offload the out-of-form striker this summer, and one of his potential destinations is reportedly Fenerbahce.
However, van Gaal is also not willing to allow his compatriot to leave the club this summer unless there are proper attacking options to replace Van Persie, who is also the all-time top scorer for the Netherlands.
Van Persie has mentioned that his goal is to play as many games as possible, and he is not willing to sit on the bench.
"It is my ambition to play as many games as possible. I feel fitter than ever," Van Persie was quoted as saying by Goal.
"I will take everything into consideration when I decide on my future and I know I have to be realistic about the situation."
Fenerbahce has meanwhile also landed Manchester United's Portuguese winger Nani, this summer, for a deal reportedly worth €8 million, on a four-year-deal.
The 28-year-old winger had three years still left on his contract with the Red Devils, but he fell out of favour with Louis van Gaal and was loaned out to Sporting Lisbon for the 2014-15 season.
Nani is a former Fifa Club World Cup winner with Manchester United in 2008, and he scored seven times and notched up six assists out of 27 games in the Portuguese league last season.