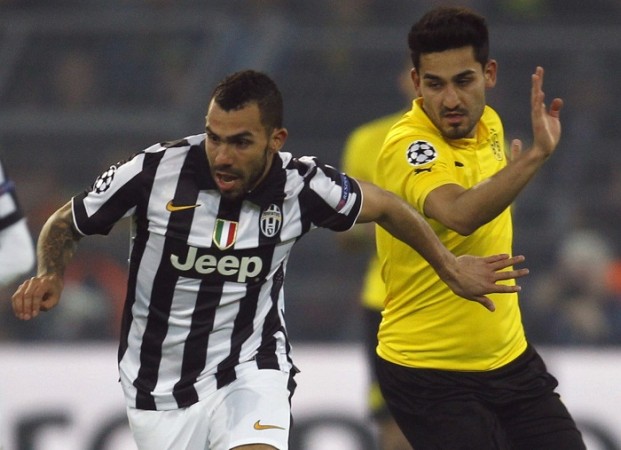 Manchester United have already made the exciting signing of Memphis Depay, and Louis Van Gaal is set to complete the transfer of another star midfielder in Ilkay Gundogan, with the Borussia Dortmund midfielder reportedly "agreeing terms" over a summer move.
Having spent liberally last summer, Manchester United is expected to whip out that cheque book quite often during this transfer window as well, as the Depay deal, worth around £25 million, already suggests.
Several big names have been linked with Manchester United, but Van Gaal's priority is signing someone who can act as a long-term replacement for Michael Carrick. United seem to be a different team when Carrick is not in the lineup, with Daley Blind looking more suited and effective at left-back.
Signing someone who can play with and alongside Carrick must be a priority for Manchester United this summer, and that man has been marked out as Gundogan.
The Germany international certainly has the talent and technique to fill in that role, and if he can find the kind of touch which made him one of the most talked-about midfielders in Europe before his serious injury, then any team will be happy to have his services.
Manchester United look like being that team, with Goal reporting the English Premier League side have "agreed terms" with Borussia Dortmund over a transfer for Gundogan.
The 24-year-old has reportedly told Borussia Dortmund he will not be signing a new contract with the club after learning of interest from Manchester United.
Gundogan has been monitored by several big clubs, including Real Madrid, Barcelona and Arsenal, with certain reports last week even suggesting Barca had also agreed a move for the midfielder, with the transfer set to be completed next January once the club's transfer embargo is ends.
However, if the latest report is true, it looks like Manchester United have stolen a march on their rivals, with Gundogan reportedly set to become a Red Devil soon.
All depends on how he will cope with the rigours of the Premier League and if that serious injury has not left a lasting impact. After all, you only need to look at Radamel Falcao to see how a serious injury can affect a player's form. But with Gundogan, age is certainly on his side, and he does have the right tools to become a major hit in the Premier League.