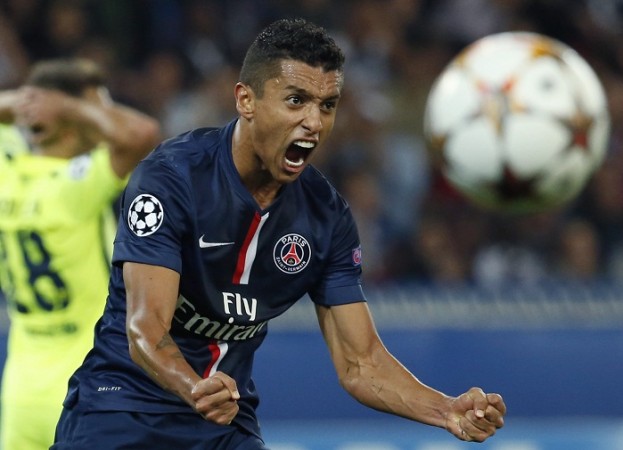 Manchester United have been linked with players left, right and centre over the past 24 hours, while also making a couple of bids and seeing one of their chief targets reveal he has received offers from clubs over a potential move, be that in the January transfer window or in the summer.
With Louis Van Gaal still struggling to inculcate his philosophy at Manchester United, changes are again expected in personnel, even if the majority of it is only expected in the summer.
One of those main targets for Manchester United is Hummels, and Van Gaal has received a big boost in signing the defender from Borussia Dortmund after the Germany international admitted to receiving plenty of offers.
"I have gotten offers from different clubs ever since I have been with Dortmund," said Hummels to the Daily Star.
"The only thing I am concerned with right now is to play better than in the first half of the season.
"I was not satisfied at all with myself as one can imagine."
Hummels is thought to be Manchester United's number one target, and even if those quotes above mean little, it will give the English Premier League club just that little bit more of encouragement over making a big-money move.
If the Hummels move does not come off, though, Manchester United do have alternatives with the club reportedly holding talks with Paris Saint-Germain over a possible move for their centre-back Marquinhos.
According to Le10Sport, Manchester United are ready to move ahead with a deal with Marquinhos set to consider a transfer as he is not exactly the first choice at PSG. However, the Brazilian will not come on the cheap, considering PSG paid something like £30 million to Roma for his services.
While there is still hope over a move for Hummels, Van Gaal's other big target – Kevin Strootman – looks extremely unlikely to move in January with Roma president James Pallotta insisting he will sanction a sale for the midfielder only if the club receive a "stupid offer."
"I think the papers have finally given up on the Strootman thing, because Kevin's come out and addressed it, saying he likes it in Italy and he has a five-year contract," said Pallotta to Bleacher Report. "And by the way, I wasn't going to sell him anyway.
"We want to put the best team on the pitch, that's the most important thing. But we're businessmen. If someone comes in with a stupid number for a player, you have to listen to it.
"My view is that I don't want Kevin to go, for example, but if someone offers a huge amount, you at least have to listen to them. You're running a team, so you have to look at what's best for everyone, not just one individual."
Van Gaal is not only interested in signing defenders and midfielders in this transfer window, though, with Manchester United reportedly seeing a bid for forward Paulo Dybala rejected by Palermo.
The Argentine, who has also been linked with moves to Arsenal and Liverpool, has a €40 million (£31 million) release clause in his contract, but Palermo confirmed they will only consider a move for their talented striker in the summer.
"Dybala is worth over €40m, but I won't sell him until June," Palermo president Mauricio Zamparini told Radio Due.
"Many foreign clubs asked after him, including Manchester United. I told the English side that he is not for sale right now, but we can talk about it again in six months.
"In my view, he is the best striker in Europe at the moment."
While a few names are expected to come in for Manchester United, there will be inevitable exits as well, and the first to definitely leave the club in January is Angelo Henriquez.
Henriquez was loaned out to Dinamo Zagreb in the summer and after making a big impact the Croatian club gave confirmed they have made the move a permanent one.
"We have bought him outright for €1 million," Dinamo Zagreb manager Zoran Mamic told Prensa Football.
"We have already signed a contract with him for the summer. There is no doubt it is ours and the deal is resolved."
Joining Henriquez to the exit door could be Darren Fletcher, who is interesting West Brom, according to the Manchester Evening News. Goalkeeper Anders Lindegaard is also expected to leave after Manchester United confirmed the signing of Victor Valdes, while Aston Villa could take up the £8 million option on Tom Cleverley and make his loan move a permanent one.