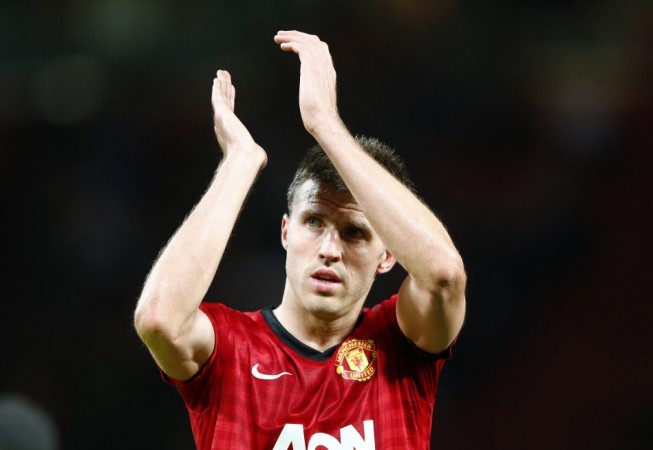 Manchester United midfielder Michael Carrick and defender Phil Jones have underlined that Wayne Rooney is still considered part of the United team. The pair dismisses any suggestions that the transfer speculation surrounding Rooney has impacted the club's dressing room atmosphere.
"He is a big Manchester United player," Carrick told the Telegraph. "He's one of us and we all stick together."
"When we're on the pitch, we fight for each other and do what we can for Wayne," he continued. "He's certainly part of that."
Rooney made a substitute appearance in United's 4-1 victory over Swansea at the weekend. The England striker played close to half an hour and managed two assists while on the field.
"I thought he came on and looked good," Carrick continued. "He set up two goals and that's what he's all about. He's a real threat. He got a bit of a whack when he made Danny's second but I'm sure he'll be all right."
"But he has given this club an awful lot so the fans support him and we support him. As I said, we stick together," Carrick concluded.
Rooney has been rumoured to be on his way to Chelsea, with Jose Mourinho a keen admirer of the player. Phil Jones had similar comments, praising Rooney's performance and highlighting his cohesiveness with the team. The former Everton player received a good reception from the United fans.
"That [fan applause] was great," Jones said. "He is a fantastic player and he did well when he came on.
"He came on and did the job, so the manager and all the lads are pleased with him," the defender added.The Rooney transfer saga is likely to continue until the transfer window closes on 2 September. With United adamant that he will not be sold, gradually involving Rooney in the early season activities will help getting the player invested in the club's campaign.