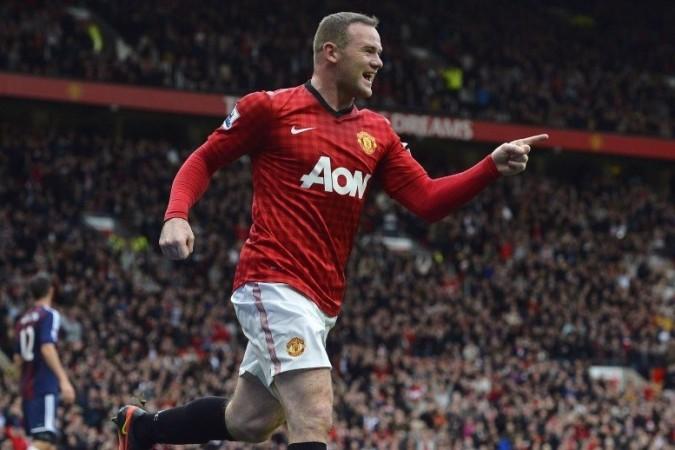 Wayne Rooney was 28 minutes early for a training session with the England national team. The player took part in full training, after missing the last couple of games for Manchester United due to a shoulder injury. Last week, Rooney thanked England national team manager Roy Hodgson for the support shown in selecting him for the upcoming international friendly against Scotland.
"Can't wait to join up with the England squad and hopefully play in a competitive match, they always are against Scotland," Rooney said on his Facebook page. "Big thanks to Roy Hodgson for selecting me and showing his faith and support, appreciate it."
Hodgson, in turn, confirms that the Manchester United striker is not injured.
"It is always difficult to asses with the naked eye how fit or match fit people are, but there is no doubt in my mind that from the session that he is not suffering from any physical injury," Hodgson told Sky Sports.
Having not featured at all for Manchester United in pre-season, Rooney took part in full training for England.
"He hasn't had much chance to do a training session like we have done today (Monday, Auguest 12) where he is involved in functional aspects of play," Hodgson added. "I expect him to tell me that everything was fine, I expect him to get up fit and ready to go tomorrow morning as well."
When asked about Rooney showing up nearlt half an hour early, Hodgson joked that the player was seeking media attention.
"That's because he knows you guys [English media] are there," the England manager continued. "He hasn't had enough of the mass media recently and wanted to get his face on television."
Although Hodgson intended the comment to be light-hearted, he inadvertently gave a perfectly plausible reason for Rooney's early showing. Considering his Facebook message, Rooney is making it unequivocally clear to the press that he is not injured.
The player has been the subject of much transfer speculation this summer, with Chelsea known to be interested in taking him from Old Trafford. The matter raises questions over whether his injury was very serious. On one side the manager says he cannot participate with the rest of the squad and on the other, the player is making it abundantly clear that he is fit. Hodgson hopes that the situation at Manchester United can be resolved as soon as possible.
"It would be very nice if that [resolution of contract dispute] happens both for him and his club," Hodgson said. "My hope is that is what will happen."
The former Liverpool manager was adamant that Rooney will be considered for England even if he is not playing for Manchester United.
"In my year and a bit as national team manager, I've been faced many times with the situation where players are not necessarily always playing in their teams," Hodson said. "But because they have the talent quality and skills we're looking for they still manage to get selected.
"I'm hoping that will not be the case with Wayne but I'm not prepared to make statements that suggest if he is not playing regularly for his club side he wont be considered England," he continued. "He will always be considered for England while he is physically fit because he is one of our best players."