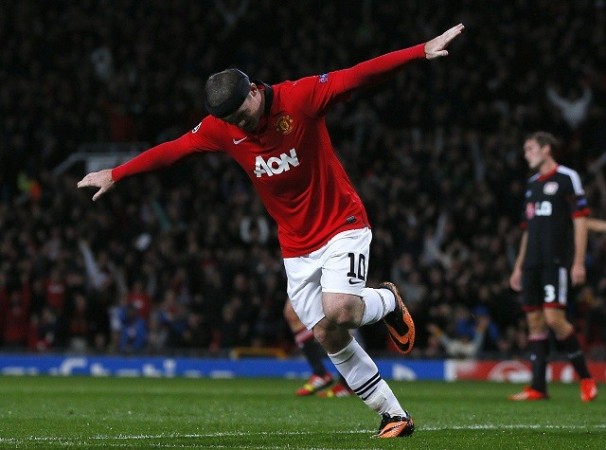 After a summer of relentless speculation over his future, Manchester United forward Wayne Rooney has admitted that he now feels good at the club. Rooney was tipped to be leaving Manchester to join Chelsea but was forced to remain at United after the club refused to sell.
"Ask me about the summer and I will walk off,' Rooney was quoted as saying in Daily Mail.
"I feel great," he continued. "The training is a bit different under the new manager [David Moyes]. I remember it from Everton, it's more intense. But that's helping me. I feel good and am glad to be out playing."
The England international believes long hours in training has helped his performances on the field.
"I've put my head down and worked hard and tried to do everything right," he said. "I've tried to show the right attitude.
"That's paying off for me on the pitch. I feel fit and ready to do well."
With regards to former Everton manager David Moyes, who has replaced Sir Alex Ferguson at Old Trafford, Rooney underlines that the Scottish coach has the skills to be successful at United.
"He's a great manager and thoroughly deserves this job, because of what he did at Everton," Rooney explained. "It's good to work under him and hopefully we'll be successful together."
Rooney also spoke of his role on the pitch as a second striker and his friendship with Robin van Persie.
"The manager has made it clear he wants one up and one behind," said Rooney. "Whatever way round that is doesn't matter to me, as long as one is always filling in behind and helping out the midfield. I have seen things said over the summer but me and Robin are friends off the pitch."
"It's different to the way I played, for example, with Cristiano Ronaldo," he continued. "He played out wide most games and I was on the other side out wide, both playing off the front man."
After scoring twice against Bayer Leverkusen in the Champions league, Rooney has taken his goals tally for Manchester united to 200. He trails record holder and United leged Sir Bobby Charlton by 49 goals. Rooney refused to be drawn into speculation on whether he would beat the record.
"It's a massive football club and it's amazing how long that record has stood for," he said. "So it's great to get to 200. It's been stop-start with the injuries but I have just kept my head down and worked hard and now I've played and got some goals."