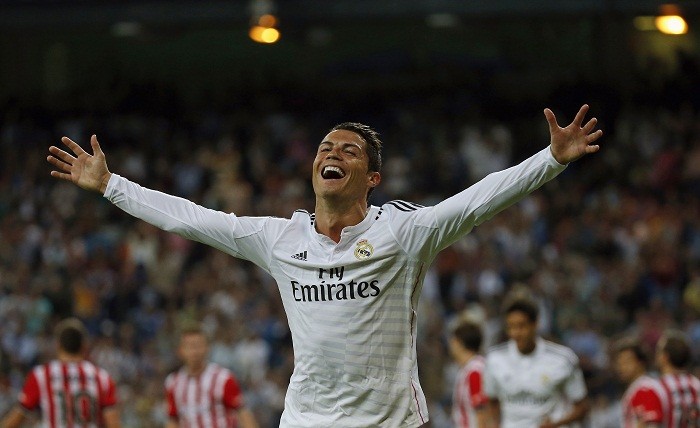 Cristiano Ronaldo to Manchester United has been the transfer story after the summer transfer window has closed, with various reports suggesting a move back for the Real Madrid superstar was a real possibility.
Ronaldo himself has, time and again, expressed his love for the club where he grew into one of the best players in the world, while Manchester United fans recently went all out in their bid to bring their favourite player back by flying a banner saying "Come Home Ronaldo" during a Real Madrid La Liga game against Villarreal.
Reports of just how much bringing back Ronaldo will cost Manchester United also hit overdrive a week or so ago, suggesting a move just might happen next summer, if Real Madrid are willing to let go of their talisman.
However, with Ronaldo closing in on the record of Raul as the club's record goalscorer – and he will need at least another season to do that – doubts remain over the possibility of a sensational transfer, with those doubts now emphatically turned into a "no go zone" by Ronaldo's agent Jorge Mendes.
As far as Mendes, the man who manufactured moves for Angel Di Maria and Radamel Falcao to Manchester United in the summer, is concerned, Ronaldo will remain a Real Madrid player for the foreseeable future, calling a move back to Old Trafford "impossible."
"Cristiano holds United dear to his heart because he was there six years," Mendes was quoted as saying by Mundo Deportivo. "But now he just thinks of Real Madrid and he will always be there, and he is thrilled.
"People know that it is impossible to get Cristiano Ronaldo to leave Real Madrid."
Mendes reiterated Ronaldo's desire to remain at Real Madrid and see out the rest of his career at the Bernabeu, while calling him the "greatest ever player", not too surprising, it must be said, seeing as the Portuguese forward is his client.
"Ronaldo is the best player ever. He keeps improving and while he has affection towards Manchester United, he wants to stay at Real Madrid," added Mendes.
"He is happy there, he has a great relationship with the president, and has a long contract -- he will retire at Real Madrid.
"There won't be any player as good as him for the next 500 years."