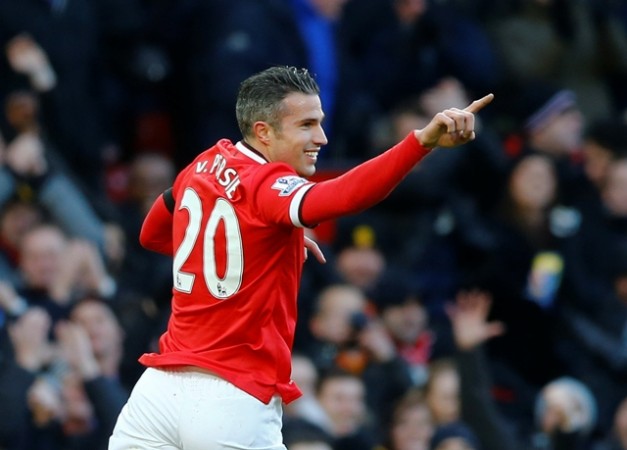 Former Arsenal man Robin van Persie may be linked heavily with Turkish team Fenerbahce, but the player's agent has insisted that the Dutch striker is staying put with Manchester United for the moment.
A report in The Guardian that Van Persie's agent Kees Vos spent two days in Istanbul and that an agreement has been reached between the Turkish side and the striker, had spread like wildfire.
The deal was also supposedly consented by Van Persie's wife.
However, Vos dismissed the reports and said Van Persie is set to report for the Red Devils in their pre-season training at Carrington, and added had his client found a club, the announcement would have been made.
"If Robin had found a new club, we would have announced it," Vos told Dutch magazine Voetbal International.
"All I can say is that Robin will be back at Manchester United to report for the first training session [on Monday]."
In an interview last month, the Dutchman revealed that he is keen on more first-team football to be in good shape for the European Championships next year, to be played in France.
He also mentioned that his future at Old Trafford hung in balance for the same reason.
An all-time top scorer for the Netherlands with 49 goals, Van Persie also said that he considered the opinion of his family in deciding on his next move.
Van Persie has generated considerable amount of interest this summer from clubs such as Lazio, Galatasaray and also Juventus. However, is his agent willing to reveal on possible negotiations with the clubs?
"We do not [reveal that], that's an appointment with our clients. I can only say that Robin will report for the practice with Manchester United on Monday," said Vos.
Van Persie has just a year left on his contract at Old Trafford and with no talks possibly taking place with Louis van Gaal for a contract extension, the situation gets more dicey.
The 31-year-old forward had stated many times that it hurt him when he parted ways with former United manager Sir Alex Ferguson after only one season.
The Dutchman got on the scoresheet ten times in the Premier League last season out of 27 games. In stark contrast, Van Persie notched up 30 goals in all competitions in his first season with the Red Devils and also lifted the Premier League title.
Meanwhile, the situation with forwards at Manchester United seems to be getting more and more edgy, as the club has just Wayne Rooney, teenager James Wilson and Will Keane as strikers at its disposal.
Van Persie's future still remains unclear, and Mexican forward Javier Hernandez, out for atleast four weeks with a broken collarbone (he got injured in Mexico's international friendly against Honduras), is also believed to exit Old Trafford this summer.
The Reds Devils play four matches in the International Champions Cup against Club America, San Jose Earthquakes, Barcelona and Paris Saint-Germain in their pre-season tour to the US, starting later this month.