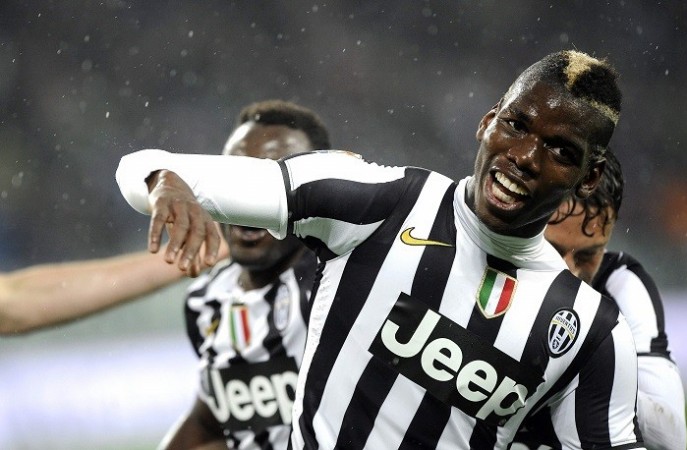 Manchester United will have to reportedly fork out £60 million if they want to re-sign Paul Pogba from Juventus this summer.
The 21-year-old Frenchman had joined the Serie A champions on a free transfer in the summer of 2012, after failing to establish himself as a first team regular at Old Trafford.
However, later Pogba revealed that he had left Old Trafford after being "disgusted" with former Manchester United's boss Sir Alex Ferguson for treating him unfairly.
Ferguson, who later claimed that he already knew Pogba had signed up with Juventus long before his United contract expired, had also hit back at the Frenchman saying that he lacked respect towards the club.
"Pogba signed for Juventus a long time ago as far as we're aware. (It) is disappointing. I don't think he showed us any respect at all, to be honest. I'm quite happy that if they carry on that way, they're probably better doing it away from us," Ferguson had said earlier.
However, after Ferguson retired, United were keen on getting Pogba back to Old Trafford after he managed to impress at Juventus. Former United manager David Moyes had scouted Pogba in March, but the Frenchman was not interested in moving back to Old Trafford.
Now with Holland boss Louis van Gaal set to take over at Old Trafford after the World Cup, Pogba is believed to be interested in returning to his former club. But, according to the Observer, Juventus want United to pay £60 million for the youngster services.
The report added that United are still contemplating about Juventus' asking price for Pogba. While they are aware that Pogba would be a good buy for £60 million considering his young age, potential and talent; they are still wary about Pogba's loyalty.
Still United will need to pay the mentioned amount if they want to land Pogba this summer as Juventus general manager Beppe Marotta had recently stated that the club would not be easily letting go of their star players.
"We have clear ideas and we are a winning side, with our coach who leads the way. For this reason, I can exclude us the possibility of us selling any of our stars too.Real Madrid have shown their appreciation of Vidal, but no more than that. For Pogba, I hope we can sit down in the coming weeks to renew his contract," Marotta had earlier stated.