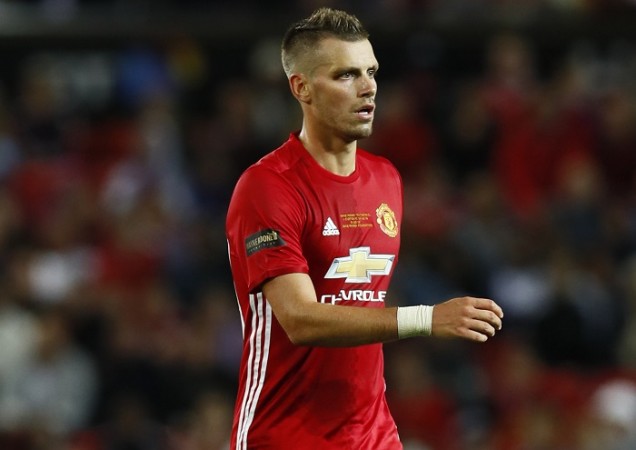 Manchester United have rejected a second bid for midfielder Morgan Schneiderlin, who has told Jose Mourinho and the club he wants to leave in the January transfer window. Schneiderlin has hardly played since the new manager has taken over, with interest for the France international coming from several Premier League clubs.
Premier League scores from Monday
West Brom had a bid rejected by Manchester United last week and now Everton have also been asked to up their offer, with the Old Trafford club, who won their sixth Premier League match in a row on Monday, keen to recoup the money they paid Southampton to sign the midfielder in 2015.
Manchester United brought Schneiderlin in for around £24million and that is the amount they want if they are to be tempted to sell the midfielder. Everton saw a bid of around £19m rejected, according to The Guardian, with West Brom, earlier, making an £18m offer.
It does look, though, that Schneiderlin will eventually move to a new club, since the former Southampton man has been on the periphery at Manchester United, having made just eight appearances all season, with only three of those coming in the Premier League – he has struggled to even get into the matchday squad on a number of occasions.
With Mourinho admitting he will not stand in the way of a player, who hasn't had much game time, wanting to leave, it will be about agreeing on a fee with the club as far as the interested parties – West Brom and Everton – are concerned.
Ronald Koeman, the Everton manager, has already stated about the importance of bringing in some quality during January in order to strengthen his side and with Idrissa Gueye set to leave for the Africa Cup of Nations, he will, no doubt, want to complete the Schneiderlin move as quickly as possible.
Having played under Koeman at Southampton, Schneiderlin is expected to have no hesitation in making the move to Goodison Park, with the midfielder's primary aim at the moment being to switch to a club where he can play regularly.
That hasn't happened at Manchester United with Mourinho clearly not fancying the 27 year old, but at Everton or West Brom that shouldn't be a problem.