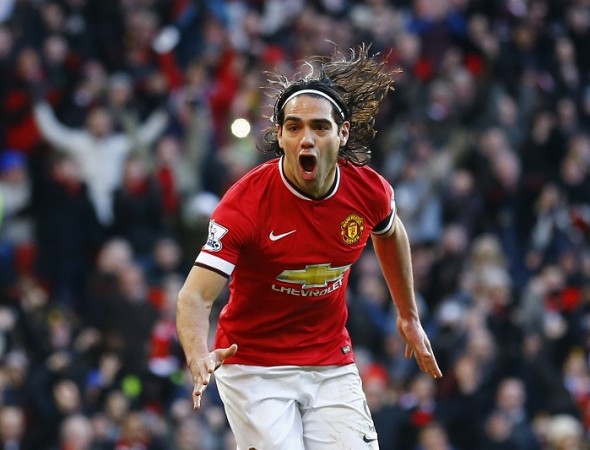 Manchester United are reportedly willing to extend Radamel Falcao's loan deal until January 2016 in order to give the Colombian striker some more time to prove himself and make super agent Jorge Mendes happy.
Almost everyone was banking on Falcao to be a big hit in the Premier League when he completed a sensational £6 million loan switch from AS Monaco last summer.
His performances at Porto and Atletico Madrid had been so excellent that people simply didn't care when he was not able to replicate the same goal scoring form at AS Monaco.
Manchester United, however, were not so naive as they only opted to take the Colombian on loan rather than signing him on a permanent basis last summer.
However, the Red Devils were probably themselves taken by surprise after seeing Falcao do so poorly this season, with him only managing four goals from 24 English Premier League appearances so far.
As a result, United were not expected to take up the option to permanently sign Falcao for £43.1 million this summer.
But there seems to be some last minute drama following reports of the Colombian's future being intertwined with David De Gea.
The Spanish goalkeeper has been in excellent form this season and United are reportedly keen to tie him down on a new contract especially following speculations of Real Madrid being interested in the 24-year-old.
However, Jorge Mendes, who is the representatives of both the players, have reportedly told the Red Devils that he will only hold talks with them over De Gea's contract renewal only if the United take up the option to permanently sign Falcao.
United still do not want to sign the flop Colombian on a permanent basis, but according to the Daily Mirror, they are reportedly willing to extend his loan deal until 2016.
This is probably a clever move as United will be able to extend De Gea's stay at Old Trafford and get rid of the Colombian striker in January if he continues playing poorly.
However, Monaco may not be interested in another loan deal as a lot of other clubs including Liverpool and Juventus are reportedly interested in signing the striker on a permanent basis.