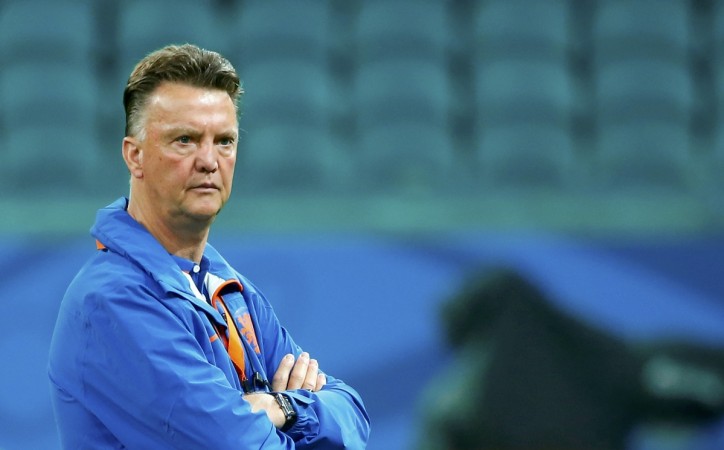 Manchester United will reportedly need to fork out £37million, in order to convince Sporting Lisbon to part with their midfielder William Carvalho.
Despite having already secured the services of Ander Herrera from Athletic Bilbao for a reported fee of £28 million, Manchester United boss Louis van Gaal is reportedly keen to sign yet another midfield player to strengthen the core of the squad.
According to reports, representatives from Manchester United had travelled to Portugal in order to chalk out a deal with Sporting Lisbon for their 22-year-old midfielder.
However, United's pursuit of the youngster may come to an end after Sporting have refused to accept anything below £37.5m, the amount in Carvalho buy-out clause.
"It's not like the old days when players left Sporting at any price. We are not concerned with William Carvalho because we have alternatives who will want to play as well. The termination clause ensures a great deal for Sporting. I am very pleased with the negotiations," Sporting Lisbon Director Augusto Ignacio told the club's official TV.
United will have to hurry up and make their decision as there are reports that many big clubs including Monaco, Real Madrid and Juventus are also interested in securing the Portuguese international's signature this summer.
Meanwhile, Barcelona midfielder Andres Iniesta has hinted that he may be open to move to Manchester United following the appointment of new manager Louis van Gaal, who, according to the Spaniard, is very 'special'.
Although the 30-year-old Spaniard was in Barcelona's B team when van Gaal was the Catalan club's manager 1997 and 2000, Iniesta insists that the Dutchman had profound impact on his career.
"I have a special memory of him, because he is someone very important to me and if there was something he cared about was supporting the young players from the reserves," said Iniesta.
"He already commands respect when you are a veteran, so imagine when you have just entered the team and you are young."
Iniesta as well as many players including Dani Alves and Xavi are believed to be considering their options at Barcelona as the club look to rebuild their squad this season.