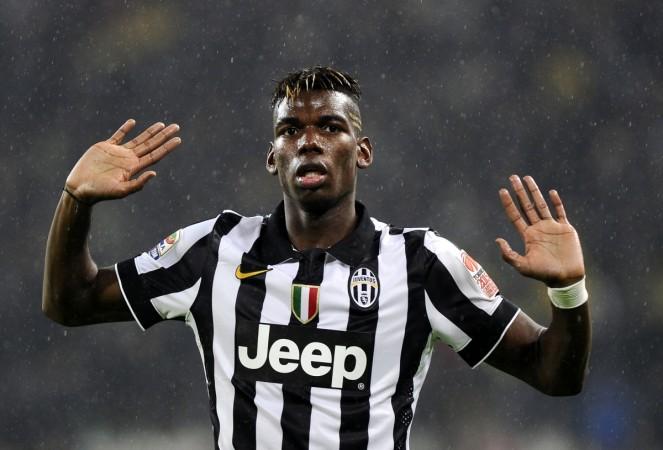 Manchester United and Chelsea will reportedly have to wait until the end of the season and fork out £70 million if they want to sign to land Juventus midfielder Paul Pogba.
The 21-year-old midfielder, who joined Juventus on a free transfer in the summer of 2012 after failing to break into the Red Devils first team, has established himself as one of the best upcoming midfielders in Europe, with a host of clubs including Manchester United, Chelsea, Manchester City and Arsenal believed to be interested in his signature.
Earlier, Juventus were demanding around £55 million for the Frenchman, but after his successful run in the 2014 World Cup, where he was voted as the best young player of the tournament, and his brilliant form this season, the Serie A champions are now demanding a figure close to £70 million, according to the Express.
Although Manchester City and Arsenal, who will not be willing to spend that kind of money on a single player, have reportedly cooled their interest in Pogba, Manchester United and Chelsea are still believed to be interested.
Meanwhile, Manchester United midfielder Michael Carrick has showered praises on his fellow teammate Antonio Valencia, plauding the Ecuadorian for his athleticism and unselfish attitude on the pitch.
"Antonio is a pure athlete," the midfielder told Manchester United's official website. "He is immense. It is the work he does that doesn't get noticed, things like carrying the ball up the pitch for 30 or 40 yards when you have been defending."
"He takes you up the pitch and defenders just back up because they know about his pace. If he can go down the line, then he is pretty hard to catch. He is a great team player and, when you are playing with him, you certainly appreciate that he is on your team."
Although Carrick says that Valencia is very reserved and quiet, he insists that the former Wigan Athletic winger is always determined to win games.
"He is reserved but determined at the same time. He is stubborn and determined. He has got a real desire to win, like everyone at this club."