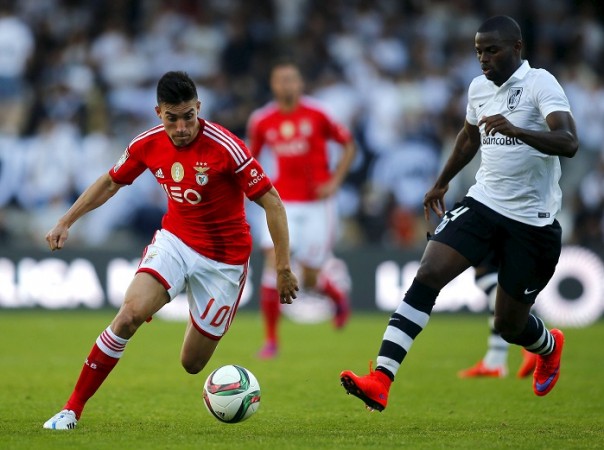 Having signed a really talented playmaker in Memphis Depay, Manchester United look set to land another one, with Nicolas Gaitan reportedly agreeing a move to Old Trafford from Benfica.
Gaitan has been linked with a switch to the English Premier League, and in particular Manchester United, for quite a while now, and the Argentine now seems certain to make that switch, if Portuguese reports are to be believed.
According to Portuguese newspaper Record, Gaitan will play his last game as a Benfica player at the weekend, before packing his bags to Manchester to join up with United.
The deal will be worth around €35 million (nearly £25 million), which is reportedly the attacking midfielder's release clause amount.
However, according to a report in the Metro, who cite A'Bola, Manchester United will pay around £21.2 million for the 27-year-old.
What remains the same in most reports, though, is that a deal for Gaitan has been agreed and he is expected to become a Manchester United player soon.
If the report indeed has some substance, there will be the inevitable questions raised over if Manchester United actually need a player like Gaitan.
There are enough attacking midfielders/wingers in the side, with Depay now added to that list as well, and Louis Van Gaal has other pressing issues to worry about, be that signing a central defender, a defensive screener or a goalscoring striker.
Gaitan, of course, might be a replacement for someone going out of the club, with some suggestions being it could be last summer's big purchase – Angel Di Maria.
Either way, Gaitan will add quality to the squad, if the deal is indeed confirmed, but that balance of the squad, that Van Gaal kept talking about over the course and at the end of the season, can be sorted out only if the manager gets the right players in at the right position and at the right quality.
Easier said than done, of course, but with the kind of buying power that Manchester United have at the moment, it is definitely easier for them than most other clubs.