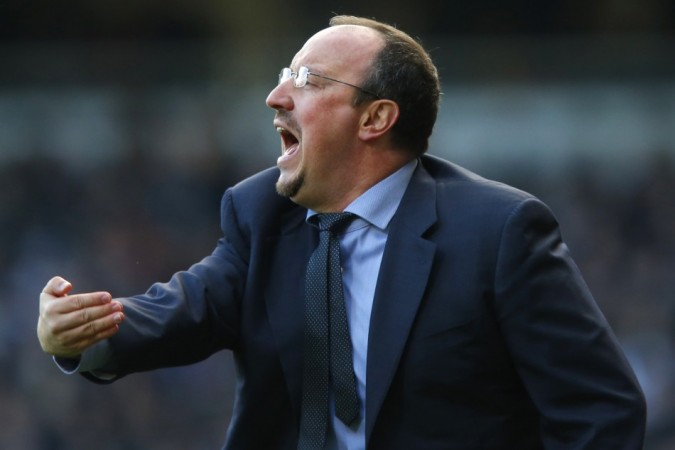 It was reported only a few days back that everything is in place for the high-profile transfer, but now the hopes diminish with each passing day.
"Sergio Ramos to Manchester United" has been one of the biggest stories that headlined the summer transfer window 2015, but following lots of developments taking place almost every day, the conclusion that has been derived is that the player will not leave Real Madrid.
Newly-appointed Los Blancos manager Rafael Benitez has stated that the veteran defender is going nowhere this summer, and is staying put with the Galacticos.
This comes in the face of Madrid rejecting Red Devils' £28m bid for Ramos earlier this month.
"I see Sergio as an integral part of our team. He's a winner and that's what we need. The president has already commented that he is staying with the club," the ex-Liverpool manager said in a press conference.
"For me, he is an enormous professional. He does everything that the team and I ask of him. I have spoken to him at length in the summer about his ideas, about his future," Benitez added.
The hopes of United fans to see Ramos at Old Trafford diminished days back when the defender was awarded the captain's armband from Iker Casillas at Santiago Bernabeu.
With Casillas having moved to Porto this summer, Ramos remained the only other experienced player deserving the armband.
Reports emerged earlier this month that the Madrid defender had already agreed to terms with United, and the transfer fee involved was a whopping £63.7million.
And Louis van Gaal was determined to land him this summer. But the recent reports have proved otherwise.
A swap deal involving Ramos and David de Gea was also mooted, with Real desperate to replace Casillas with De Gea. But as of now, neither is De Gea joining Santiago Bernabeu, and nor is Ramos leaving for Old Trafford.