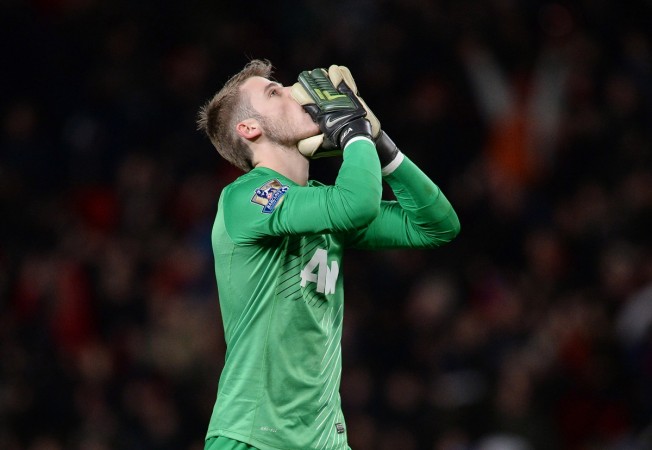 Knowing Manchester United's interest in Gareth Bale, Real Madrid might only part ways with the Welshman if Louis Van Gaal agrees to offer their goalkeeper, David de Gea, in a swap deal next summer.
Gareth Bale, who had been on Manchester United's radar a couple of seasons ago as well, joined Real Madrid, who paid a whopping £86 million to Tottenham to acquire his services.
Louis Van Gaal is even ready to break the transfer record by putting forward a mammoth bid of around £120 million for Bale, but De Gea will have to go the other way, according to the Daily Mirror. After Van Gaal's arrival during the summer, he has been successful in signing big players such as Radamel Falcao, Daley Blind, Angel Di Maria and more, and Gareth Bale could be another major coup for the former Dutch national team manager.
Van Gaal has already changed the structure of the team from last season and with Bale, the dynamic of the team is only going to improve. Imagine a team comprising of Bale, Falcao, Van Persie, Di Maria and Wayne Rooney in the attacking line. With those superstars, Van Gaal will have a problem of plenty and he would love this nice headache. Such an attacking line up would only instill fear amongst other English Premier League teams.
But, it is going to be a tough ask for Manchester United to let go off De Gea, who has been their best player this season, winning matches single handedly on several occasions.
De Gea had a tough start to his Manchester United career after joining the Red Devils in 2011, where critics even wrote him off. But, the world has turned around for him, as he may well replace Iker Casillas in both the national as well as the club colours.
This deal could well see the light of the day, as De Gea has not put pen on paper on a new deal with Manchester United till date. The Spaniard has one and half years left on his contract, though De Gea has dismissed a potential move to Real Madrid.
If Real Madrid manage to convince the Red Devils to an exchange deal, it could be a win-win situation for the Spanish club, who have been trying to find a suitable replacement for Casillas, who is past his prime.