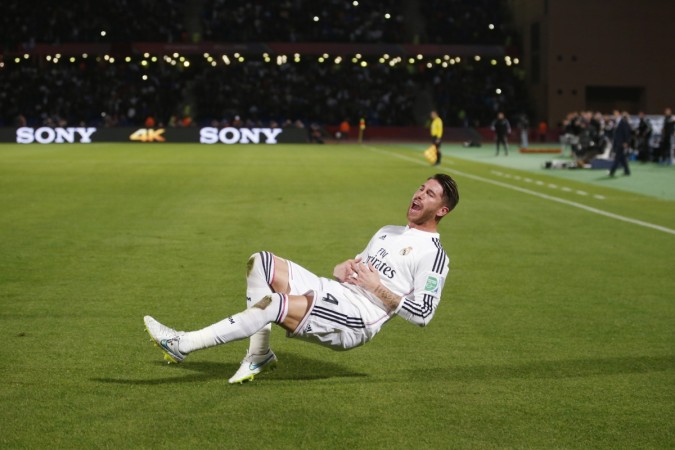 Manchester United have been heavily linked to Sergio Ramos for some time now and the transfer saga never seems to end as Red Devils' manager Louis Van Gaal, who is adamant in signing the Real Madrid defender, is on the lookout to bolster his squad for the upcoming season.
The Red Devils have outlined Sergio Ramos as one of their top transfer target despite signing players such as Morgan Schneiderlin and Bastian Schweinsteiger amongst others in the summer transfer window.
There have been reports earlier in the month stating that the terms to sign the player has been done and so on, but no official reports emerged to be held true.
Louis Van Gaal has suffered a major blow in their pursuit to sign Sergio Ramos as Real Madrid's new boss, Rafa Benitez once again made it clear that the Spaniard will play for Real Madrid in the new season and also gave a 100% assurance about Ramos not leaving Real Madrid this season.
"Sergio Ramos is our player and he is a key player for us," Mirror quoted Benitez as saying.
"I would like to see him at the beginning of the season playing for us. I think he will be crucial for us during the season.
"I am 100 per cent. I insist it's clear for me and for the club that Sergio will be here."
Sergio Ramos possesses great leadership quality, and hence it doesn't come as a surprise that Benitez wants to keep the player at Madrid and build a team to challenge on all fronts including the la liga and champions league. It is also due to the same leadership quality that van Gaal is eager to sign the Spaniard, who could play an important role in strengthening United's back line, which was below par last season.
"I have a lot of respect for Louis van Gaal and football is a curious world, but Sergio Ramos will stay with us," added Benitez.
So with door relatively shut, Louis van Gaal might have to turn his focus on some other defensive targets such as Valencia defender Nicolas Otamendi.