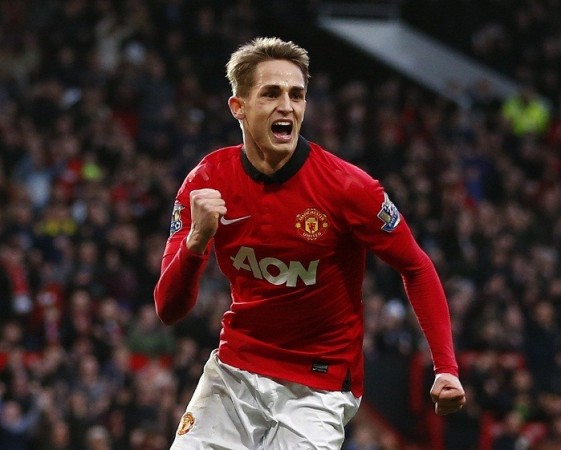 Manchester United, after completing the club record capture of Juan Mata from Chelsea, have made it clear they don't plan to sell any of their major players, rejecting an offer for Adnan Januzaj.
Januzaj has been one of the few bright sparks for United this season, revelling in the multiple opportunities handed out by David Moyes.
Those sparkling performances have seen the teenager's stock rise considerably with United reportedly turning down an offer from Paris Saint-Germain, according to The Guardian.
United, while rejecting the offer outright, also made it clear to PSG they would not sell Januzaj for any price. And if Moyes has his way, there could be a lot more players of the quality of Januzaj and Mata coming in soon.
"This is the first, and there will be many more to come in time," Moyes said. "I want the quality of Juan to be the start of it.
"I don't think we will have any more (new signings) in January - I'm still working on it and looking to do so. But hopefully it will be the first of some new signings, some new players who will arrive, more likely in the summertime."
The former Everton manager, who has struggled considerably for consistency since taking over from Sir Alex Ferguson at the beginning of the season, also revealed Mata's signing had made a positive impact on the team's dressing room.
"Undoubtedly we could all do with a bit of a lift, we have not done as well as we would have liked to do," he said. "We see this as the start, we have to look to improve and I'm going to try to bring in some new players to make that happen.
"I want to build an exciting team, I want to win and I want to give the supporters something to shout about -- I've not done that often enough."
United have also been linked with moves for Southampton left-back Luke Shaw, while Moyes is considering making a bid for Newcastle midfielder Yohan Cabaye, with Inter Milan's Fredy Guarin also thought to be an option.
Moreover, Moyes was seen talking to Bayern Munich midfielder Toni Kroos' agent, while United also reportedly hold an interest in the German club's striker Mario Mandzukic.