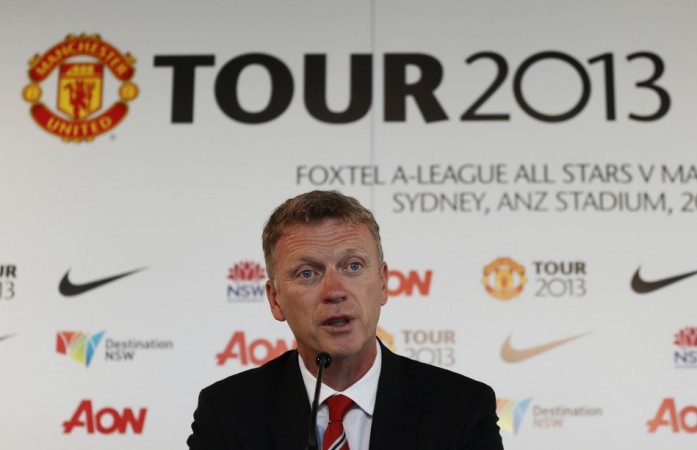 Manchester United chief executive Ed Woodward has revealed to fans and clubs around Europe that manager David Moyes has an abundance of funds to spend on 'stellar' players.
"We haven't got money burning a hole in our pocket but we have got a strategy on player purchases and if David wants to go after a stellar player he can do that," Woodward said prior to United's first pre-season game against Singha All-Stars.
After losing out on Thiago Alcantara to Bayern Munich, it seems United are chasing a marquee signing to excite fans and invigorate the team. The club have previously been linked with Cristiano Ronaldo, Gareth Bale and Cesc Fabregas.
"The way we worked with Alex [Ferguson] was he would identify the transfer targets and take them to [chairman] Joel [Glazer] and [former chief executive] David (Gill), who would have discussions which ended with them backing him in the transfer market every single time and we see that continuing with David Moyes," Woodward explained.
The newly appointed chief executive suggests that the club would not be opposed to breaking their transfer record which stands at £37.5 million for Dimitar Berbatov.
'We could have broken the transfer record in the past if we'd wanted to," Woodward continued." Alex may not have got all the players he wanted but that was never down to not releasing funds. There's never been a cut-off price."
If they are to smash the transfer record, United fans will be hoping the new player will be more a success than Berbatov who has since transferred to Fulham after a largely unsuccessful time in Manchester.
With Manchester United's only signing this summer being full-back 20 year-old Guillermo Varela, fans will be anxious to see new players brought in to ensure the team does not stagnate. Considering striker Wayne Rooney has been widely tipped to be leaving Old Trafford, manager David Moyes is under increased pressure to prove that he can maintain United's success.
It seems the hurdle that United face in bringing in this 'stellar' player is not related to the funds, but rather convincing the player to sign for the club. Thiago Alcantara choosing Bayern Munich has raised concerns over whether United, after the departure of Sir Alex Ferguson, are a less attractive prospect to Europe's top players.