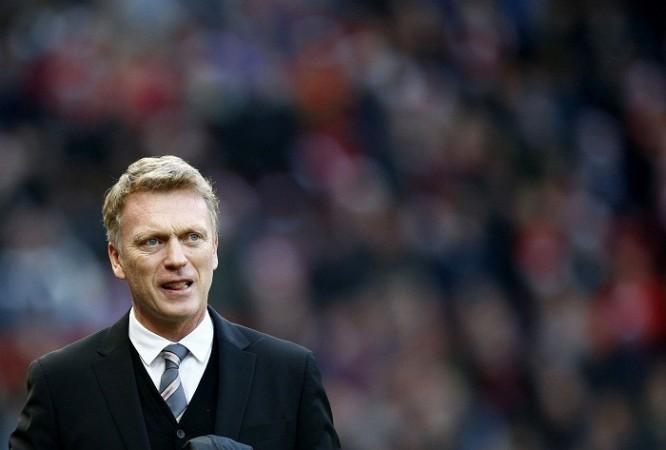 With Manchester United's season crashing quicker than a rockstar in the 70s, David Moyes will be given some much-needed help by the board courtesy a major transfer war chest for the January transfer window, as well as the we-hope-it-will-be-more-fruitful summer.
Following United's disastrous summer transfer window, where they only brought in Marouane Fellaini, and that too at a considerable premium, Moyes is desperate to strengthen his squad in January.
United currently find themselves cast adrift in the English Premier League title race, eleven points behind Arsenal, and were dealt another blow when Swansea knocked them out in the third round of the FA Cup, something that only happened once under Sir Alex Ferguson.
According to British newspaper the Daily Mail, the board, realising the importance of strengthening in any available transfer window, has promised Moyes funds to bring in new faces to the tune of £200 million.
The only problem is that United will find it difficult to get any of their preferred choices. After failing to bring in the likes of Cesc Fabregas, Thiago Alcantara and Leighton Baines during the summer transfer window, United fans and indeed Moyes could be in for another frustrating window with signing quality players in the January transfer window as tough as they come.
"We would like to bring people in but are those players available," Moyes said when asked about his plans for January.
"There is an urgency but there's no point in me hyping it up because the players we would like to bring in are probably not available in January."
United's primary transfer target is reportedly Borussia Dortmund playmaker Marco Reus, and with the German side doing really well in the Champions League this season, even if the Bundesliga title looks out of reach, it is unlikely the player will be willing to move in the middle of the season.
The other options in midfield include Ander Herrera and Ilkay Gundogan. Moyes has apparently ruled out a January move for Herrera, while Gundogan looks like the likeliest option, with Dortmund still waiting on the midfielder to sign a new contract.
Atletico Madrid midfielder Koke is also a big target for United, but the Spanish side are confident the Spanish international will remain with the club as they look to challenge Barcelona and Real Madrid for the La Liga title.
"I'm not surprised with this subject," Atletico sporting director Jose Luis Perez Caminero was quoted as saying by Marca, when asked about United's interest.
"He is a player who has improved considerably. It has also made it into the Spain squad and that puts you in the spotlight and opens more eyes.
"Koke will be with us for many years. I am convinced."
Moyes is also keen on a left-back, with two of the Premier League's best in his sights. Everton are again likely to reject any offer for Baines, while Southampton are unlikely to want to let go of Luke Shaw, unless they receive an offer they cannot refuse.
Shaw also recently said he has no plans of leaving in the winter window, and is quite happy to see out at least the rest of the season with the Saints.
As difficult as it may seem, Moyes needs to bring in a few fresh faces and hope that it will lift the rest of the squad to perform up to the level that they certainly are capable of, otherwise the train wreck could turn into a crash of epic proportions.