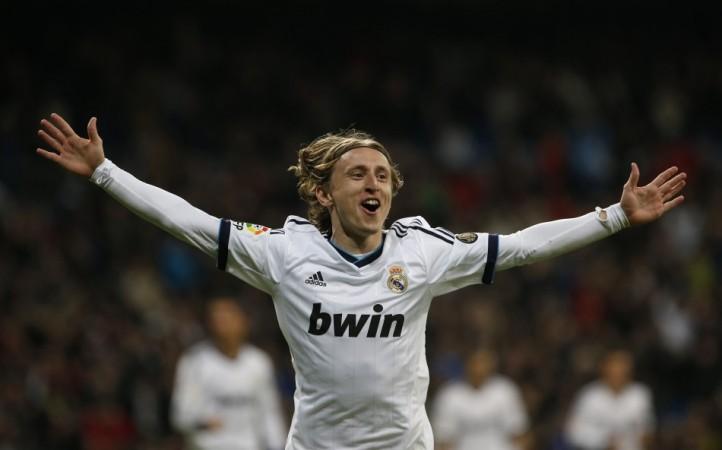 After failing to sign both Thiago Alcantara and Cesc Fabregas, David Moyes has reportedly turned his attention to Real Madrid midfielder Luka Modric. Manchester United have been desperate to find a midfield partner for Michael Carrick this summer and have been frustrated by the fruitless pursuits for Fabregas and Thiago. According to The Times, Croatia international Modric is now their top target and a bid of £25 million is expected.
United manager David Moyes revealed that the club will not balk at paying exorbitant transfer fees for players, suggesting that the above figure would be willingly paid.
"That is not something Manchester United are frightened of," Moyes told PA Sport. "Manchester United are more than happy to compete with all of the teams."
The Scot admits to clubs such as PSG altering the dynamic of off-season player purchases but insists United still have market appeal, despite already losing out on two major signings this summer.
"There has been a change in the dynamic because of PSG coming on the scene recently," he continued. "That has altered things. But Manchester United will always compete."
"One thing it has got is the history," Moyes explained. "It has got the name. It has got the success. Players do want to be connected to that and one day say they have played for Manchester United. That is a big pull for any player."
Moyes will take heart from United defender Rio Ferdinand's belief that the side can still challenge for top honours next season without adding any new players.
"We're confident," Ferdinand told Sky Sports. "If we had to go into the season with the players that we've got now I'd be more than confident and with high hopes of doing well and winning trophies."
"If the manager adds to that and chooses to add to that, then great, but it remains to be seen," he added.