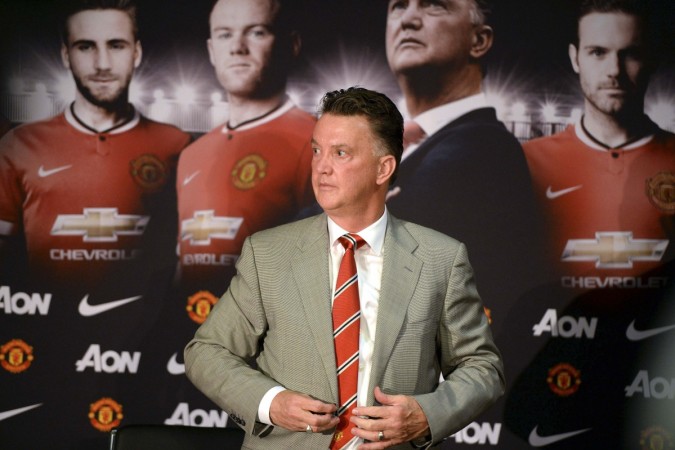 After months of speculations about Cristiano Ronaldo and if he may move to Manchester United, the club's boss Louis van Gaal has finally admitted he would like to sign the Portuguese winger, although he does not believe that Real Madrid would be ready to sell.
The rumours mills have once again been stirred by Van Gaal's comments that United are ready to make a move for Ronaldo, who left Old Trafford for a then world record deal to Real Madrid in 2009.
"Yes, but it's always a discussion in the papers," said Van Gaal when asked about signing Ronaldo.
"When it is possible, what I said with Falcao, players like Ronaldo give a lot extra to selection or to a team but I don't think Real Madrid shall sell him."
The Portuguese starred in Real Madrid's Champions League title run last season.
However, in the last few months, Ronaldo has been making a lot of news owing to his frustration with the club's transfer activities.
Former Real Madrid president Ramon Caldron also claimed that Ronaldo is "fed up" with Madrid's decision to sell top players, including Angel Di Maria and Xabi Alonso, this summer, and is willing to join his former club.
The 29-year-old also hinted last month that he would be open to a move back to Old Trafford.
"I love Manchester and you never know in football. Of course I'm happy at Real Madrid; it's my home, it's my club, but United treated me unbelievably, so you never know," Ronaldo told MUTV.
Ronaldo won eight major trophies during his six-year tenure with the Manchester United under the regime of Sir Alex Ferguson.
Meanwhile, Manchester United is trying to make a comeback this season with new tactics under new boss Van Gaal. Recent signing, Falcao, made his debut for the club in the 4-0 win over QPR in the English Premier League last weekend, which was also United's first league victory under van Gaal.
Van Gaal will look to continue this momentum as he aims to qualify for the Champions League next season.
The Dutchman said on Friday that he has more attackers in the club with the influx of Falcao, which makes it difficult for him to choose.
"Falcao is a very good striker but I said in the first press conference I like [Robin] van Persie also. He's also a very good striker and we also have Wayne Rooney, Adnan Januzaj and James Wilson," he said.
"We have five players for the two striker positions and I have to choose."
For United's clash with Leicester City on Sunday, van Gaal said that he is a little relaxed due to the return of defender Chris Smalling from a groin problem.
"I have only six injuries now, [Chris] Smalling is back," he said.
It is also suggested that the boss may continue with the 4-3-3 formation in order to accommodate more strikers in the team.
"The result was very good I think. Four-nil is a big result but also the way we have played I think the fans shall enjoy it," the Dutchman added.
"It [formation] can change also. It's not a fixed solution. I have played that already in my first match as a coach of the second team of Ajax and there it was a law that we had to play 4-3-3 but I played 4-4-2 because I thought it was more suitable for the quality of my players. That was in 1988, so a long time ago."
Manchester United will play against Leicester City at the King Power Stadium on Sunday.