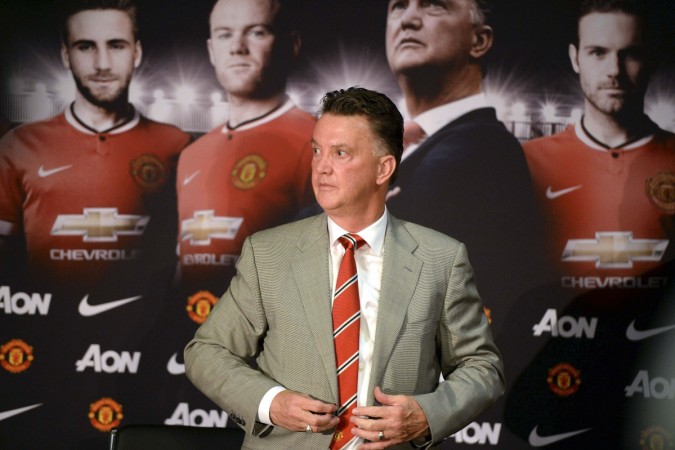 Manchester United boss Louis van Gaal is reportedly planning a mass exodus of players at Old Trafford after carefully observing the Red Devils' squad in the pre-seasons.
The Dutchman had earlier warned all the fringe players, saying that they will be getting a last chance to prove their worth during United's final International Champions Cup fixture against Liverpool.
Now that the game has gotten over (with United beating Liverpool 3-1) the 62-year-old is reportedly ready to swing his axe and purge United of all the unwanted players.
According to the Express, players including Nani, Shinji Kagawa, Javier Hernandez along with Marouane Fellaini and Anderson (who were not even included in the pre-season tour) are believed to be the first ones to be offloaded, as they reportedly do not fit in the Dutchman's plans.
The departure of these players would free up a lot of wages, allowing United to freely pursue their transfer targets including Ajax defender Daley Blind, Arsenal's Thomas Vermaelen and Juventus midfielder Arturo Vidal.
However, the Red Devils cannot expect to get much from the sale of these players, who have either been in poor form or haven't gotten much first team football last season.
For example, United cannot expect to get much from the sale of Fellaini, who has proved to be a big flop since his £27 million arrival from Everton last season.
Nani and Anderson, who were both bought for £17m in the summer of 2007, will also not be fetching much money as they were given very limited first team football last season.
Kagawa, who completed a £17m switch from Borussia Dortmund in 2012, is also another player who may be leaving at a cut down price, with Atletico Madrid reportedly keen on signing him for £10 million.
Meanwhile, van Gaal refused to comment on whether Mexican striker Javier Hernandez, who scored against Real Madrid, would also be axed this summer, saying that his words are always "translated differently."
"I think the striker has the biggest chance to score so that it is not the reason why a player plays," the Guardian quoted van Gaal as saying. "We are playing like a team and the team scores. I don't make individual evaluations because we are playing with a team not individual players. When I say something about an individual specifically, always my words shall be translated differently."