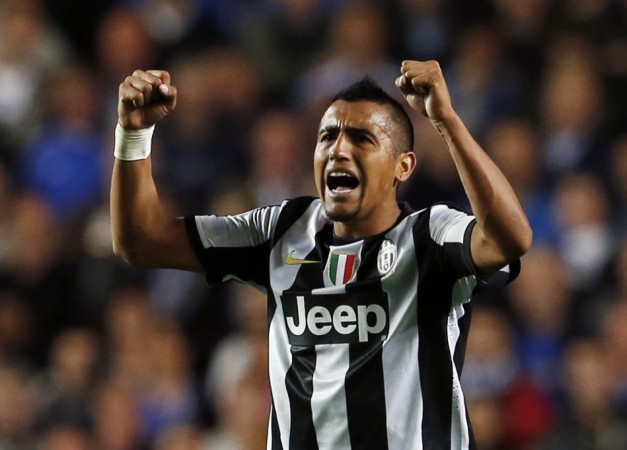 Manchester United are reportedly chasing Juventus midfielder Arturo Vidal after the club's new manager Louis van Gaal showered praises on the Chile international, stating he always wanted to buy the player.
van Gaal, who will leave Netherlands and take charge at United after the World Cup, praised Vidal and his international teammates, after he was asked about his country's Group B rivals Chile.
"Chile have very dangerous players. I always wanted to buy Vidal when he was at Bayer Leverkusen but he went to Juventus," the manager pointed out.
Despite admitting that Chile are formidable opponents, van Gaal is confident that the Dutchmen will do well in their group games to qualify to the knockout stages.
"I like a lot of Chile players and they always play an attacking style. It will be difficult for the Netherlands but we have confidence in the three games we have to play."
The 62-year-old also gave an update on striker Robin van Persie, who has been battling fitness issues as he attempts to be ready for Netherlands' opener against Spain.
"Van Persie has a groin injury but he can deal with it, so it looks okay. I think he's good. He trained with us but it was a light training session. We have to see tomorrow."
Meanwhile, van Gaal has surprised everyone at Old Trafford by ordering United to tear the pitches at the Carrington training complex.
According to The Independent, the Dutchman has asked the Red Devils to replace the pitches with the new Desso GrassMaster system, even though the ground staff feel there is no problem with existing ones.
The former Bayern Munich boss reportedly feels that the new Desso Grass-Master system will be more beneficial to the players in training.
Apart from the new pitches, van Gaal has also reportedly asked the club's hierarchy to build a new system of floodlights (believed to cost around £4 million) at Carrington, so that the squad will be able to train throughout winter.