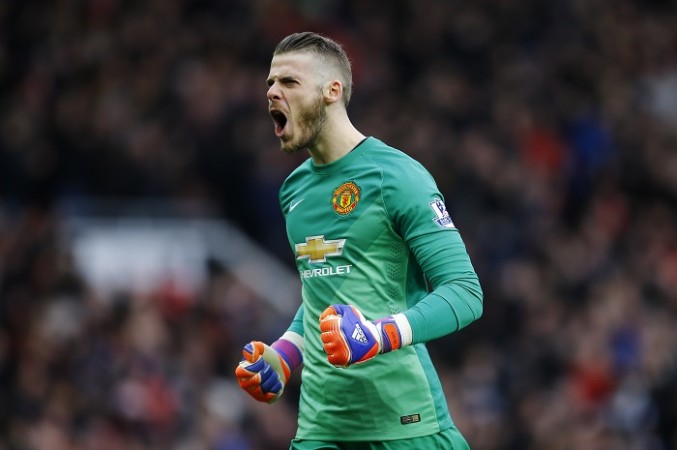 Manchester United's star goalkeeper David De Gea has been offered a luring deal of £200,000-a-week so that he decides to stay put at the Old Trafford.
His contract will expire next summer and with his current form, fans and the management would not want him to leave the club.
De Gea has been heavily linked with a move to Spanish giant Real Madrid on a free transfer, reported The Daily Mail.
Till now there has been no breakthrough in negotiations but United's manager van Gaal has admitted that De Gea has been offered a lot of money. He is also fearing his exit by next summer if he does not accept the offer. But if he does accept it, he will become the highest paid goalkeeper in the world.
"We have offered him a lot of money. It takes a long time now. So it can always happen. I want him to stay but I am not the boss. The player is the boss, he can say yes or no. You will have to ask David De Gea not me. He has to sign," said Van Gaal in an interview.
De Gea has been outstanding so far this season and few days ago he was also nominated for the PFA Player of the Year Award. The delay in signing the new alluring contract that United have offered De Dea is giving him hiccups and the manager also feels that he cannot stop the player if he wants to leave the club. He has no power whatsoever.
United is already predicting the risk of letting him go for free next summer and that might push the probability to sell him by the end of this season. According to reports, United are likely to demand £30 million if Real Madrid tries to buy him out this summer, raising questions if Van Gaal had already predicted De Gea's exit, as a result of which he brought in Victor Valdes.