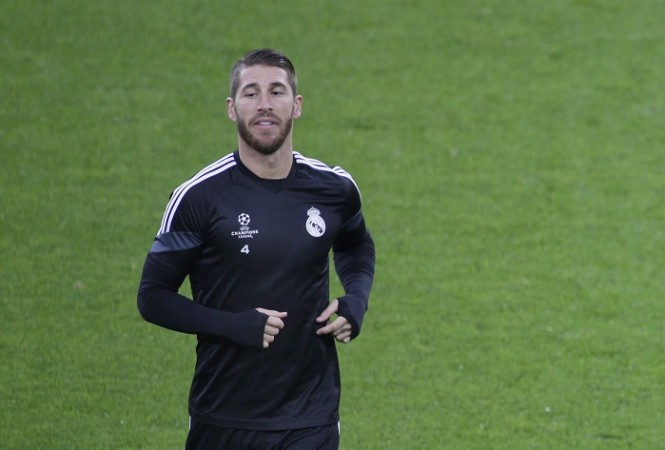 The Manchester United-Sergio Ramos transfer news still has plenty of legs in it, with the latest reports suggesting the Spain international defender has told Real Madrid he wants a summer move to Old Trafford, while the player himself was asked about the proposed move.
News of Ramos to Manchester United broke out earlier this week, with the Guardian saying the Premier League side had demanded Real give them their centre-back if they want to sign David De Gea.
Spanish newspaper AS then went on to state Ramos wants to leave Real Madrid this summer, which only heightened the rumours to Manchester United.
Now, according to the Daily Star, Ramos has reportedly demanded a move away from Real Madrid, and specifically to Manchester United.
"Sergio Ramos is someone we are interested in," a senior source told the Daily star. "But the truth is, there will be no deal over David De Gea unless Sergio is allowed to join us."
Manchester United have reportedly offered De Gea and €30 million (£21 million) for Ramos, according to AS, which, it must be said, looks quite high for a player who is 29, irrespective of how good he is.
Having said that, though, Manchester United have no problems with cash, and if they believe that is what it will take to get them Ramos, who will not only galvanise the squad, but add some serious leadership to the backline, then they might just go ahead with it, even if the fee might seem a little inflated.
Former Real Madrid president Ramon Calderon also added fuel to the Sergio-Ramos-leaving-Real-Madrid fire by saying the player wasn't happy, and Real president Florentine Perez was reluctant to offer Ramos a new deal, owing to his support for the sacked Carlo Ancelotti.
"It's clear that Ramos isn't happy at because the president hasn't offered him a contract extension," Calderon told TalkSport. "To me it seems as though it is a public dressing down over his support for Ancelotti and for saying that he did not agree he should have been sacked. The same thing as Iker Casillas.
"Let's see what happens in the next few weeks. He is an icon for Real Madrid fans, on and off the pitch."
Ramos was expectedly asked about the possible move away from the Bernabeu as well, but the defender was not giving anything away, saying "I'm always relaxed," when asked if he was relaxed by the constant rumours linking him with a move to Manchester United.
Respected Spanish journalist Guillem Balague has suggested all this is a strategy from the Ramos camp to get as much out of a new contract as possible from Real Madrid, and it does look a little bit like that doesn't it.
If Manchester United can pull off the deal, however, it will be one of the transfer of the summer.