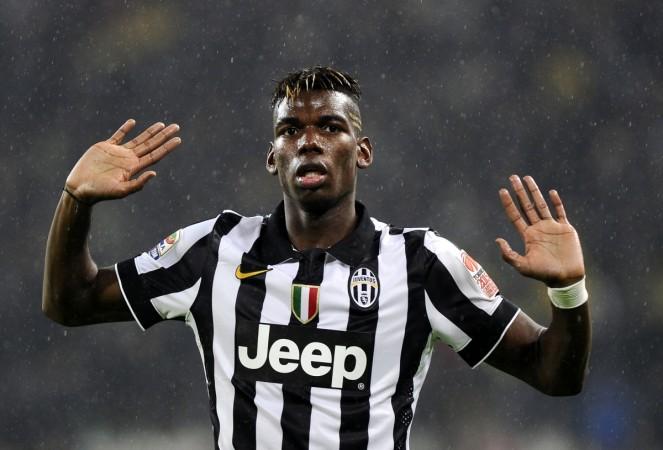 Juventus Chief Executive Giuseppe Marotta insists that his side are doing pretty well financially and they have no need to sell Paul Pogba despite the midfielder being pursued by a lot of big clubs including Chelsea and Manchester United.
The 22-year-old, who is currently considered to be one of the best upcoming midfielders in the world, has been one of the main reasons behind Juventus' terrific form in the Serie A and the Champions League this season.
As a result, his future has been subject to a lot of speculations, with many top clubs believed to be interested in signing him.
Recently Pogba's agent Mino Raiola revealed that seven clubs -- Real Madrid, Barcelona, PSG, Bayern Munich, Manchester United, Manchester City and Chelsea – are currently interested in securing his client's signature next season.
However, Marotta despite admitting that quality players like Pogba always attract the interest of other clubs, insists that the Old Lady do not need to sell their top players.
"Pogba is a young player with lots of promise but he is realising his potential," said Marotta, according to Sky Sports, after Juventus' 1-0 win Serie A win over Genoa on Sunday.
"We want to win and we don't necessarily have to sell our best players. It is clear that players of this quality attract interest from other clubs but we don't seek buyers and there has been no contact."
Meanwhile, Manchester United boss Louis van Gaal says that he is aiming for a second place finish after the Red Devils cemented their next season's Champions League spot following a 2-1 victory over their arch rivals Liverpool.
The Red Devils win against Liverpool on Sunday saw them widen the gap between themselves and Brendan Rodgers' side to five points.
Now that the Reds are far behind, van Gaal says that his side are now looking to finish above Manchester City and Arsenal, who are currently in second and third place respectively.
"I'm very happy that we've won and that we've opened up a gap from the teams below us," van Gaal told MUTV.
"We can still look up and finish second. It is a significant win because we're five points ahead of Liverpool now but, if we'd lost, we would have been a point behind them. The win is very important."