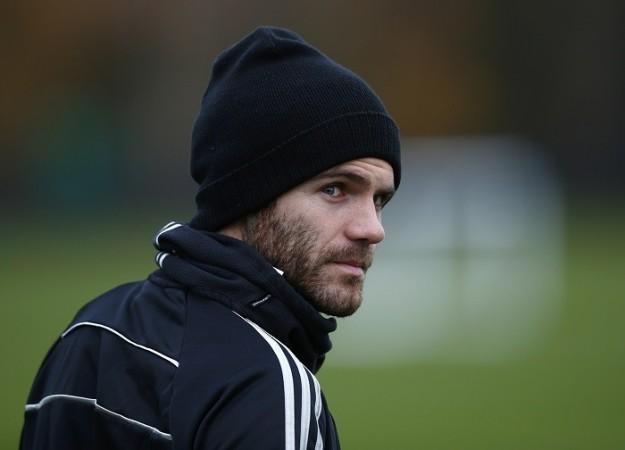 Manchester United's blockbuster move for Juan Mata from Chelsea seems to have moved ever closer with talks progressing quite well according to Spanish football expert Guillem Balague.
Reports on Monday suggested United were ready to make a big-money move for Mata, with Chelsea also willing to do business, but only for a considerable fee.
Mata has also reportedly given his OK for the move, with the Spanish playmaker desperate for some regular first team action in order to ensure he does not miss out on that flight to the 2014 Brazil World Cup for defending champions Spain.
Chelsea have reportedly asked for a fee of £32 million, with United reportedly not quite ready to bow down to their English Premier League rivals' demands.
"Manchester United and Chelsea are negotiating the future of Juan Mata -- and the idea is that Mata, who Chelsea are happy to let go, goes to Old Trafford in this transfer window," Balague said during the TV programme Revista de La Liga.
"Chelsea are asking for £32 million or with Wayne Rooney as part of the deal. Manchester United have said no to the money and no to Rooney -- but I am under the impression that a deal will be reached because it benefits everybody.
"Manchester United need quality, Mata needs to get out of the situation he is in, and it would reinforce United for their meetings with (Chelsea's title rivals) Manchester City and Arsenal, which is clever from Jose Mourinho."
Mourinho is quite keen on Rooney, and if Chelsea can drive a bargain which will bring the England international to Stamford Bridge, if not in the January transfer window, but in the summer, then it will be a hugely satisfying deal for the Blues.
However, David Moyes and United have repeatedly said Rooney is not for sale, despite the forward only having a little over a year remaining on his current contract. What seems more likely is United paying a huge amount for Mata, without any other player involved.
Former United great Gary Neville, though, is not sure if the 25-year-old is the answer to United's problems, even if he understands the need for Moyes and co. to make a statement by signing a big name.
"That's a lot of money, 35 million quid, but they need a signing," Neville told Sky Sports. "Does he fit with what I would call the typical philosophy of Manchester United? I would say no.
"The first question, I think, is where are you going to play him? Wayne Rooney and Robin van Persie are up top if they are fit so where are you going to play him? Are you going to play him off the left or off the right?
"They would have to change to accommodate Juan Mata in the way they normally play. They normally play with wide players. Sometimes they tuck in, but generally they have wide players and the thing for me is where is he going to play?
"He's obviously a fantastic football player, there's no doubt about that, but one thing it does do, I suppose, is that David Moyes, Manchester United and Ed Woodward need to sign a big player."