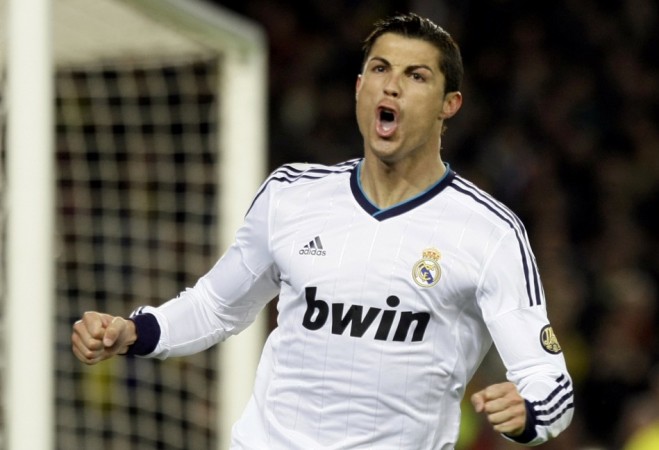 Former Real Madrid manager Jose Mourinho, who has moved to Chelsea for a second spell, thinks that the Spanish giants will not let go Cristiano Ronaldo though his love for Manchester United and English Premier League is apparent.
Real Madrid star Cristiano Ronaldo has been linked to his old English club Manchester United despite the Spanish club officials repeatedly denying his move to Old Trafford.
Now, his former coach Jose Mourinho has said that the 28-year-old Portuguese star has no chance of leaving Bernabeu.
"What I know is that Madrid is such a rich club they don't need to sell. It is such a rich club I think they can 'eat' any offer a club can have on Ronaldo," Mourinho told The Sun.
"I know Ronaldo loves Manchester United and I know he loves the Premier League but I think he is going to stay. It's just a feeling, I've had no contact, nothing like that - it's just a feeling."
Real Madrid new coach Carlo Ancelotti has reportedly told Manchester United that Ronaldo, who scored two goals at Bournemouth on Sunday, will not leave Bernabeu.
"I don't think there is a chance that he will leave. He's our most important player and his future is here. We have to help him do his best because if he does that we have a great opportunity this season," The Sun quoted Ancelotti as saying.
The Portuguese star has also reportedly told Fox Sports "I enjoy of course to play there (Real Madrid), I play there for four years so I want to continue there. It is not the best day to speak about my future. I am going to have time to speak about that at the beginning of pre-season."
Ronaldo, who still has two more years with Real Madrid under the current deal, has been linked to Manchester United, Monaco and Paris Saint Germain weeks before the summer transfer windows opened.