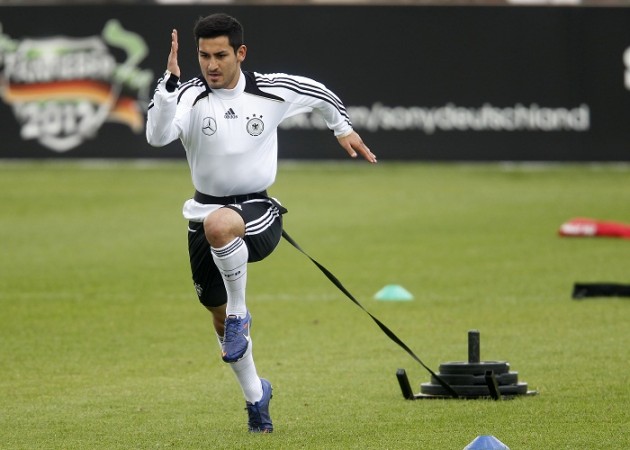 Manchester United are closing in on signing Borussia Dortmund midfield star Ilkay Gundogan, reported the official website of Sky Sports. According to reports from Germany, United have "agreed" to a £21.5m deal to land this player at the Old Trafford.
This 24 year-old midfielder runs out of contract at the end of 2015-2016 season at Dortmund. So there will be a risk of free transfer, therefore the German club are willing to sell him off by the end of this season. Dortmund had to let go off Robert Lewandowski when his contract ran out and he went to Bayern Munich on a free transfer.
Arsenal and Manchester City have also been linked to this midfielder, but it seems that United are about to "seal the deal" and he is likely to be the first transfer for the Red Devils for the next season.
Gundogan was signed by Jurgen Klopp (who is set to leave Dortmund by the end of this season) to replace Nuri Sahin, who went to Real Madrid. Gundogan failed to prove himself at the club, but later in 2012-13 season, he helped the club reach UEFA Champions League Final. He has scored 15 goals in 123 games in Bundesliga and one solitary goal in the UEFA Champions League in 20 matches.
United's manager Louis van Gaal was looking for a crafty midfielder and Gundogan is an established passer of the ball and tackles well at crucial situations as well. He might well be the first choice for van Gaal in the summer transfer window.