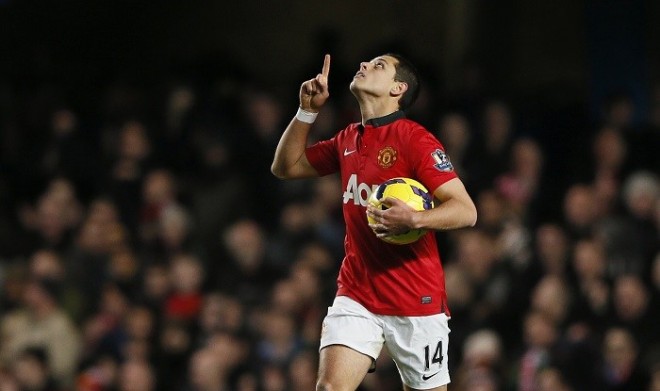 Manchester United target Toni Kroos heightened speculation over a possible summer move from Bayern Munich, admitting he would consider signing for an English Premier League club.
Kroos has been heavily linked with a transfer to United with the midfielder stalling on signing a new contract with the German champions.
The 24-year-old will have just a year remaining on his current deal with Bayern at the end of the season, and speculation has been rife Kroos might consider moving to a new club.
Speaking to reporters ahead of Bayern's Champions League last 16 second leg against Arsenal, Kroos opened up the possibility of a summer move to Old Trafford.
"Nothing has been decided about my future," Kroos said. "It's no secret the Premier League is an option for me.
"No one has come to any agreement and it will stay like this until the summer.
"I think that anything is possible for me if I leave. I have to think about this for myself, and make the right decision."
United, however, look set to miss on Champions League football for next season, which in turn would reduce their attraction value when it comes to signing big players. Asked directly if that would be a problem, Kroos said he would consider all aspects if he were to leave Bayern.
"I will consider everything, if I should leave," he added.
All this is conjecture, of course, with reports in Germany suggesting Kroos' flirtations with United is just a way of getting as lucrative a contract as possible from Bayern. The German club's manager Pep Guardiola has no doubts what his preference would be when it comes to the player's future.
"I have told him [Kroos] I can make him an even better player," Guardiola said. "I hope I will have him here for many seasons."
Meanwhile, Inter Milan president Erick Thohir has denied holding talks with Javier Hernandez over a possible summer move. Hernandez has been out of favour under Moyes, leading to suggestions the Mexican international could leave Old Trafford at the end of the season.
Having already secured the signature of United captain Nemanja Vidic on a free transfer, Thohir ruled out another move, insisting the Italian club were not considering making signing Hernandez or indeed Chelsea striker Fernando Torres, who was also recently linked with a switch to Italy.
"Chicharito [Hernandez] is a good player but we have not spoken, neither with him nor with Torres," Thohir said.