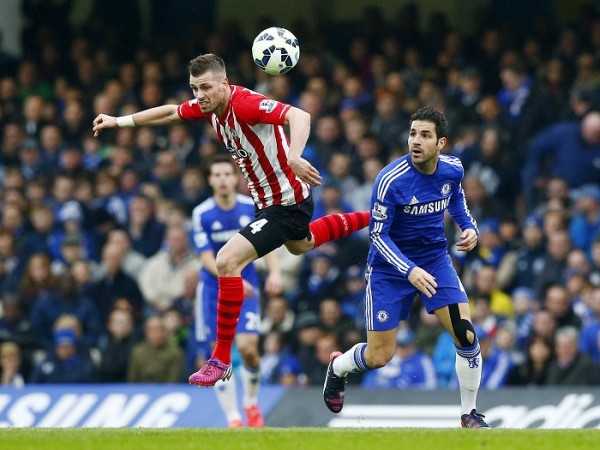 Manchester United have been heavily linked to Southampton midfielder Morgan Schneiderlin as they look to bolster their team's prospects to challenge the likes of Chelsea, Manchester City and Arsenal for the English Premier League title next season.
Although Morgan Schneiderlin reported for the first day of Southampton training, there are chances of the midfielder moving to Old Trafford sooner than later. A player with such proven credentials in the English Premier League will surely improve Manchester United's squad.
Manchester United are on the lookout for a quality holding midfielder and Schneiderlin will be a great addition for the Red Devils. With Michael Carrick and Schneiderlin in the same team sheet, Manchester United will resemble a strong team.
Schneiderlin can add some solidity in the centre of the park as well.
Media reports in the recent past may have suggested that the club have agreed a deal to sign the Southampton midfielder, but nothing concrete has come out of it.
Louis van Gaal, Manchester United manager, is keen on signing the French midfielder, who might be available for around £25million.
It is not only van Gaal who wants Morgan Schneiderlin to make a move to Old Trafford.
Former France coach Raymond Domenech, who was in charge of the French national team for six years, believes joining Manchester United will be a good step for his international career in the context of Euro 2016.
"For him, [United] is a good move," Goal quoted Domenech as saying.
Time and again, Schneiderlin has stated about his interest in playing champions league and Manchester United provides the midfielder a chance to play in the elite club competition across Europe.
"If he wants to be with the French national team, then he has to be in this Champions League - but if he stays at Southampton, no luck."
It is wise for Morgan Schneiderlin to make a move away from Southampton for he was very eager to leave St. Mary's last summer as well, but somehow he decided to stay at Southampton.
Arsenal were favourites to land Morgan Schneiderlin along with Tottenham Hotspur, but it is Manchester United who are ahead of other clubs to acquire the player's signature this time around.
"United are better than Southampton, sure, but it's not [Manchester] City, it's not Chelsea. For him, the first thing is to leave Southampton.
"After, if he gets a team just behind the three big teams, it's good. Maybe after, he'll come through. He is good enough for the Champions League," said Domenech.