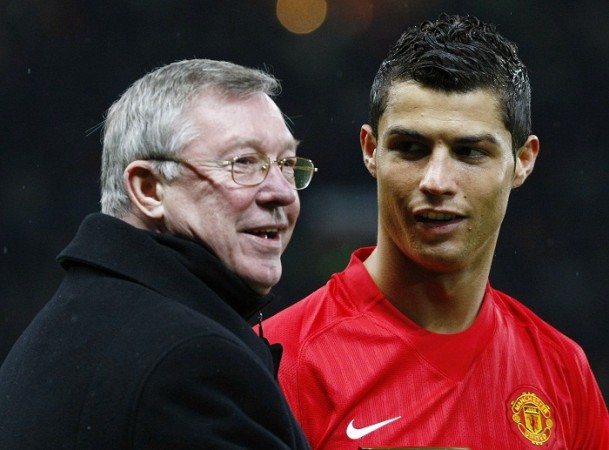 It is no secret that Sir Alex Ferguson remains Cristiano Ronaldo's favourite manager. And, therefore, it should come as no surprise if Ferguson plays a big role in bringing Ronaldo back to Manchester United next summer.
Reports suggesting Ronaldo's return to Old Trafford are showing no signs of letting up, with the latest ones claiming Ferguson's involvement in the possible blockbuster transfer.
According to football agent Francois Gallardo, Manchester United have taken a major step towards enticing Ronaldo back to Old Trafford via Ferguson, who reportedly made a personal phone call to the Real Madrid superstar.
"On Wednesday Cristiano received a call from Ferguson [regarding a transfer to Manchester United]," Gallardo told Le10 Sport.
"He said he was happy at Real Madrid, but the whole transfer depends on Jorge Mendes."
Mendes, of course, was instrumental in a couple of the high-profile transfers to Manchester United last summer, with Angel Di Maria and Radamel Falcao switching to the English Premier League club from Real Madrid and Monaco respectively.
Ronaldo's agent is also Mendes, deemed to be one of the most powerful figures in football at the moment, and it would seem if Manchester United can convince the agent, then that dream move might just become a reality.
Manchester United fans showed just how much they want Ronaldo back at the Theatre of Dreams by flying a "Come Home Ronaldo" banner above the El Madrigal during Real Madrid's La Liga game against Malaga on Saturday.
While United already have an embarrassment of riches in terms of attacking firepower in their lineup, no team would turn down a viable chance of signing one of the two best players in the world.
Ronaldo, of course, has time and again spoken about his love for Manchester United, and if Ferguson can work his magic one more time, then the Red Devils might just be able to pull off a major coup.
"Everyone knows that - I have said it many times -- Manchester is in my heart," Ronaldo said a while back when asked about the possibility of a return. "I left many good friends there.
"The supporters are amazing and I wish I can come back one day."