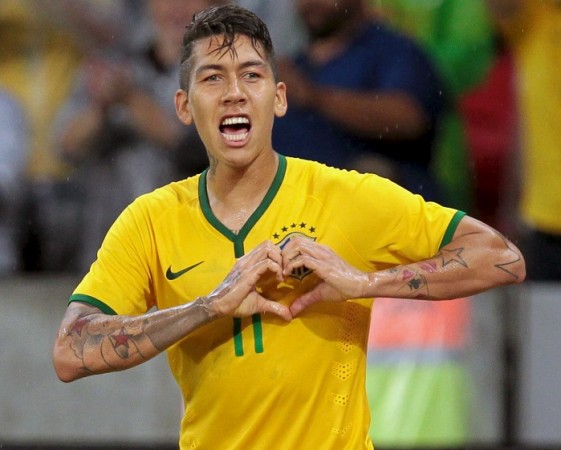 Several names have been reported as done deals for Manchester United already this summer, and the latest in that category is Roberto Firmino, with reports from Brazil saying the English Premier League club have agreed a transfer for the talented forward.
Firmino has been linked with a move to the Premier League for a while, following impressive performances in the Bundesliga for Hoffenheim, and according to the latest reports, it looks like the 23-year-old will be playing for Manchester United next season.
ESPN Brazil correspondent Jose Elias says Firmino will be a Manchester United player after completing a medical.
Empresários confirmam que Firmino vai fazer exames médicos na seleção para assinar com o Manchester united...

— José Elias (@zeelias05) June 9, 2015
"[It is] confirmed that Firmino will make medical examinations in the selection to sign with Manchester united," Elias tweeted.
It remains to be seen when Firmino will take this medical, with the attacker currently with the Brazil squad for the Copa America.
Firmino has been impressive of late while playing for the Selecao as well, and there is no doubting his talent.
Manchester United could use some pace and directness to their play while going forward, and even if Firmino is not the centre-forward that Louis Van Gaal is craving for this summer, there is no doubt, the team's attack will be improved with Firmino in the team.
With those reports suggesting Firmino, who was the only goalscorer in Brazil's latest friendly against Honduras, will be signed for a bargain price of £13 million, which seems a little low for such a talented player who recently signed a new contract with Hoffenheim, it looks like a really good deal for Manchester United.
Having failed to qualify for Europe next season, Firmino reportedly wants to move from Hoffenheim, probably a reason for the reasonable fee quoted.
Either way, Firmino's arrival – if the reports turn out to be true – should fill the Manchester United fans with excitement, and the Brazilian weaving his magic alongside Memphis Depay could be fun to watch next season.