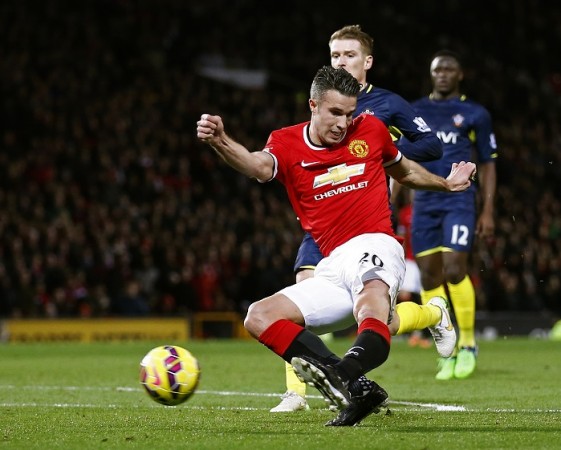 Manchester United star forward Robin van Persie is undergoing a medical at Turkish side Fenerbahce, a source has confirmed.
Italian journalist Gianluca di Marzio confirmed the news on Twitter earlier on Thursday, and it is reported that the 31-year-old former Arsenal goal poacher is having his medical in England.
In the article published in his own website, the journalist stated that the player is expected to fly to Turkey following a successful medical, and the departure is possibly already scheduled.
He also stated that the Dutchman is supposed to sign a three-year contract with Fenerbahce.
It was reported that United were willing to sell the out-of-favour striker after the Red Devils agreed on a bid worth £4.9m from the Turkish outfit.
If the move becomes official, Van Persie will join ex-United teammate Nani at the Turkish club. The Portuguese winger completed his move recently to Fenerbahce.
A recent report in The Guardian stated that Van Persie's agent Kees Vos spent two days in Istanbul and an agreement had been reached between the Turkish side and the striker.
The deal was also supposedly consented by Van Persie's wife.
However, Vos later dismissed the reports and said Van Persie is set to report for the Red Devils in their pre-season training at Carrington, which he did.
However, with an imminent move on the cards, it is believed that the transfer is set to be completed before United begin their pre-season tour later this month.
The 31-year-old forward, who has just a year left on his contract at Old Trafford, had stated many times that it hurt him when he parted ways with former United manager Sir Alex Ferguson after only one season.
Following a remarkable first season at United where he notched up 30 goals in all the competitions and also lifted the Premier League title, Van Persie became a mere shadow of his past season as he got on the scoresheet just 10 times in the Premier League out of 27 games.
Meanwhile, the situation with forwards at Manchester United seems to be getting more and more edgy, as the club has just Wayne Rooney, teenager James Wilson and Will Keane as strikers at its disposal.
With Van Persie set for an imminent move to Turkey, and Radamel Falcao joining Chelsea, the situation gets more complicated. Also, Mexican forward Javier Hernandez, out for at least four weeks with a broken collarbone (he got injured in Mexico's international friendly against Honduras), is also believed to exit Old Trafford this summer.