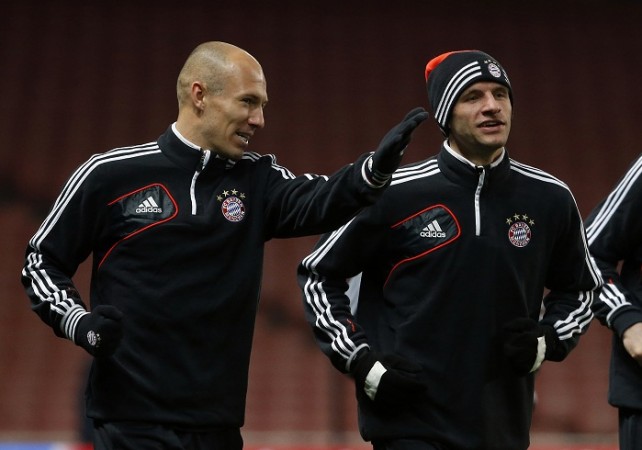 There have been some outrageous transfer rumours inevitably doing the rounds since the crazy season kicked off, and the latest one just adds to the silly, surely-this-is-never-going-to-happen season, which is only just starting to hit its straps.
Angel Di Maria has been linked with a move away from Manchester United ever since the season ended, with PSG, Barcelona and Bayern Munich all reportedly interested in the services of the Argentina international midfielder.
Di Maria lost his place in the starting lineup under Louis Van Gaal in the second half of last season, and while the midfielder has said he wants to stay another season at Old Trafford, it came with the "but I want to play," quote.
There is no doubting the talents of Di Maria, and the feeling should be that the Argentine will kick on in his second season in the Premier League, but top clubs are always on the lookout to take advantage of any possible unrest.
Di Maria could be a lot happier at Manchester United, but since he is not, the likes of PSG, Barcelona -- unlikely now after they signed Arda Turan from Atletico Madrid -- and Bayern Munich will look to make a move.
According to the Daily Mail and Daily Express, who cite a report from German newspaper Bild, Bayern Munich are prepared to go all out in their move for Di Maria, by not just offering plenty of cash, but two of their players as well – in the shape of Arjen Robben and Thomas Muller.
Now, Pep Guardiola is known to make radical changes in his formations during a match, but to let go of two of his key players in order to bring in another, who has never played in Germany does look a little unlikely.
Bayern Munich tailed-off last season primarily because they lost Robben and Franck Ribery, their two wide men, to injuries. While the Guardiola style is more possession-based, the advantage that these two pacy wingers bring cannot be underestimated, and even if they are past their 30s, there is no denying the value that Robben and Ribery bring to the team.
And then there is Muller -- the goalscoring machine, who looks a little ungainly, but scores the most sumptuous of goals; who looks like he does not have any great attributes, but remains the most effective player for his side.
One can easily argue that Muller is currently more valuable than Di Maria, who is a year-and-a-half older and is coming off a not-as-good-as-expected season.
So, to expect Guardiola to sanction a deal that will have both Muller, Robben and some cash going to Manchester United, just to sign Di Maria, does sound a little fanciful.
Even if Guardiola is not that great a fan of Robben and Muller – and there have been no signs to suggest that – there is little chance of the Bayern Munich hierarchy sanctioning such a deal.
A straight swap for Di Maria and Muller might just be a possibility, even if quite improbable.