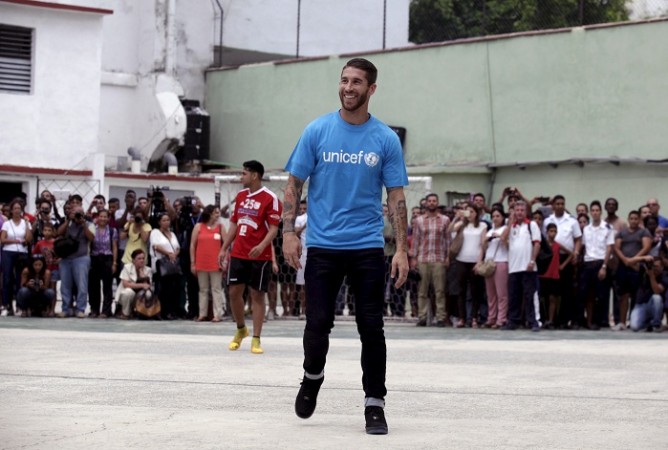 Manchester United are ready to play hardball with Real Madrid over the proposed transfer of their goalkeeper David De Gea, with the Premier League club asking for Sergio Ramos in return, which, if pulled off, would be one of the most sensational swap deals in recent memory.
De Gea is expected to switch to the Bernabeu this summer, after stalling on signing a new contract and having his head turned by interest from Real Madrid.
With just a year remaining on the goalkeeper's contract, it looked like a matter of when rather than if, with negotiations reportedly going on between United and Real, who have already made a bid of around €18million (£12.8million).
However, according to the Guardian, there could be a major twist in this particular tale, after Manchester United asked Real Madrid for Sergio Ramos in return.
Ramos, like De Gea, has not been able to make his mind up over a new contract with his club, but the difference, though, is that there are still two years remaining on the World Cup winner's deal, and his current contract also has a buyout clause of an astronomical €180 million (£129 million).
The Spain defender, who moved to Real Madrid from Sevilla ten years ago, is reportedly not quite happy with life at Real Madrid, and there have been a few signs of discontent. That has led to suggestions Ramos could leave, with Barcelona presidential candidate Jordi Majo, a couple of days ago, revealing he had been offered the centre-back.
While those claims were dismissed vehemently – not by Real Madrid, but by the player's camp – reports of a possible exit are not going away.
Sensing an opportunity, Manchester United are ready to take advantage by asking Real Madrid to sell them Ramos, if they want De Gea to be in the Spanish club's colours next season.
The chances of the move going through are highly unlikely, as Manchester United are in a more precarious position than Real Madrid when it comes to their respective players.
De Gea only has a year remaining on his current contract, and if the Spain international goalkeeper is vehement on not signing a new deal and if the club decide not to sell him to Real this summer, then the 24-year-old can agree on a pre-contract with Real in January and move to the Bernabeu at the end of next season.
Ramos still has two years remaining on his deal, which means Real can play the waiting game.
If Manchester United, who have also been linked with a move for the other centre-back from Real Madrid Raphael Varane, can pull off the swap deal, though, it would be an outstanding piece of business for the Premier League club.