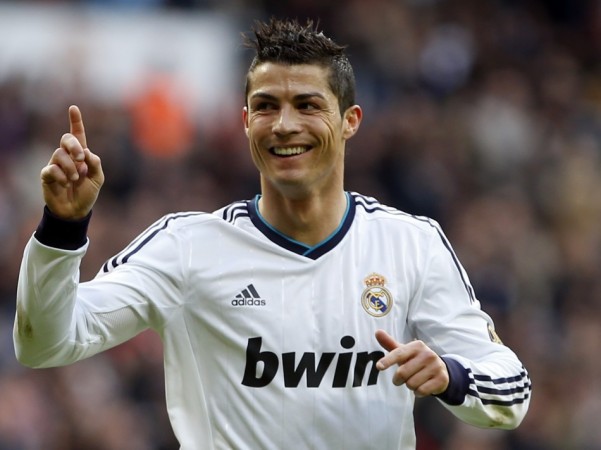 Manchester United fans, who are longing for the return of Cristiano Ronaldo to Old Trafford, will be in for a disappointment as that is unlikely to happen with Real Madrid very keen to renew his contract.
Real Madrid president Florentino Perez is confident that Cristiano Ronaldo, who has two more years left with Bernabeu under the current deal, will sign a new deal with the club. He underplayed the Portuguese star's earlier announcement on his twitter page that news about his renewal with Real Madrid was false.
Ronaldo moved from Manchester United to Real Madrid in 2009 for a world-record €94 million deal.
"Cristiano made these statements because there was some information in the media which did not match reality. Soon we will clarify this issue. I have no doubt that Cristiano is going to retire at Real Madrid. I am convinced that he will renew. Keeping him is our most important activity, around whom we can build the Madrid of the future," Perez told The Sun.
The Portuguese star too had earlier told The Sun that he was calm about his future and would sign a new deal with the Real Madrid before retracting his statement on his Twiter and Facebook pages.
Perez's statement came on the heels of a report by Goal.com that Real Madrid are in advanced talks with Ronaldo's representatives over a deal totaling around €155 million over five years, with the Portuguese forward set to earn €15m annually after tax, which would make him the world's highest-earning footballer.
It was earlier reported by The Independent that Manchester United were keen to bring its former star Ronaldo back to the club. They want to sign him after his contract with Real Madrid gets over in 2015, as they are currently not in the position to offer him as big as Monaco and Paris Saint Germain.