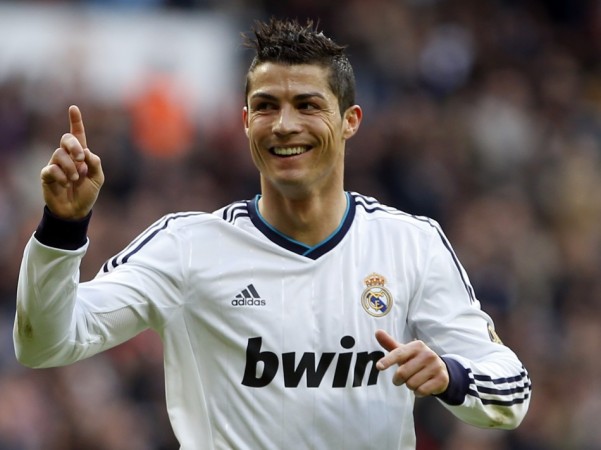 Amid reports that Cristiano Ronaldo would sign a new deal with Real Madrid for a record fee, a report by The Independent suggests that Manchester United have urged the Portuguese star to wait for 18 months before making his last big move to Old Trafford.
The Premier League champions want to sign former Manchester United winger after his contract with Real Madrid gets over in 2015, as they are currently not in the position to offer him as big as Monaco and Paris Saint Germain, according to The Independent.
Meanwhille, another report suggested that Real Madrid is on the verge of signing new deal with the Portuguese star for a whopping fee.
Real Madrid are in advanced talks with Ronaldo's representatives over a deal totalling around €155 million over five years, with the Portuguese forward set to earn €15m annually after tax, which would make him the world's highest-earning footballer, reported Goal.com.
The report came just a few days after the 28-year-old footballer announced on his facebook and twitter pages that the "news about my renewal with Real Madrid are false."
Paying €15m annually to Ronaldo would mean Real Mdrid have to spend close to €31m as the Spanish government's tax policy requires the Portuguese forward to 52 percent of his salary as tax.
It may be recalled that Real Madrid had signed Ronaldo for a world-record €94 million deal from Manchester United in 2009.
Real Madrid President Florentino Perez had earlier expressed his confidence to sign a new deal with the Portuguese star.
"I would bet Cristiano will retire at Real Madrid because it's the natural thing. We will negotiate the new contract before the start of La Liga and I am convinced that everything will come out well," The Sun had earlier quoted Perez as saying.
Ronaldo also said not long ago that he would remain at Bernabeu, before retracting his statement.
"I'm calm. I'm not worried about it, I know we are going to reach an agreement to sign a new deal and for that if I am honest, I'm not preoccupied about it," Ronaldo had told The Sun.
Ronaldo, who is the costliest-ever player following his €94 million transfer from Manchester United in 2009, still has two more years remaining on his deal with Real Madrid. It is also rumoured that French clubs - Monaco and Paris St-Germain - are keen to sign him.