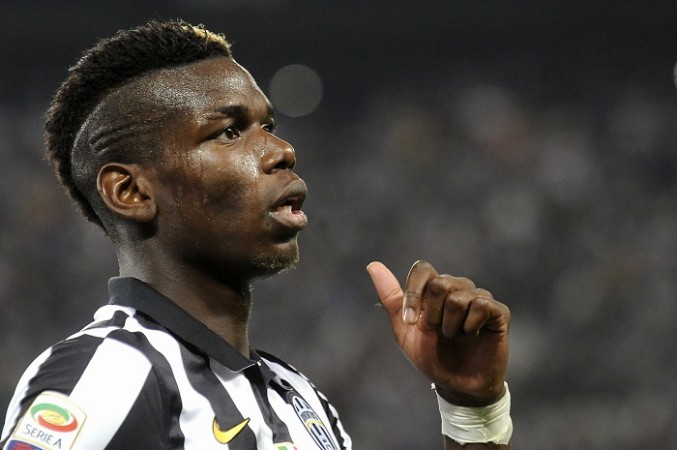 As the rumours and transfer news of Arturo Vidal to Manchester United rumble on and on, Louis Van Gaal could swoop for another gem from Juventus, with the club considering a summer move for France international Paul Pogba.
One of the few mistakes that Sir Alex Ferguson did during his time as Manchester United manager was to allow Pogba to leave the club, and that too on a free transfer, even if a little compensation was paid, with the midfielder soon turning into one of the best young midfielders in the world.
Rumours have done the rounds of a possible return to the English Premier League for Pogba, with the likes of Arsenal, Chelsea and Manchester City all showing an interest, while Manchester United have also considered making a move.
Pogba has time and again complained about the manner in which he was treated by Ferguson during his time at Old Trafford, but with a new manager in Louis Van Gaal at the helm, a move back to Manchester United could very much be a possibility.
That possibility has increased with reports in Italy suggesting that Juventus are struggling to agree a new contract with Pogba. The midfielder will enter the final year of his deal next summer, and before he does that, Juventus are desperate to tie the player up on a new more lucrative contract.
The Serie A champions are reportedly offering £60,000 a week plus bonuses to keep Pogba at Juventus until 2018, according to the Daily Express.
It remains to be seen if £60,000 a week will be enough to convince Pogba to stay, as there is little doubt that if he makes a move to the Premier League, he will easily double his wages, if not more.
At 21, Pogba can only improve, and if he continues on the same curve, then he will become one of the best midfielders in the world soon.
Manchester City could use Pogba as a long-term replacement, while Chelsea are always in the hunt for big players. Arsenal manager Arsene Wenger will envisage Pogba, Aaron Ramsey and Jack Wilshere building a strong central midfield partnership, and a possible heir to Patrick Vieira's throne, but Manchester United are that club who could use a player of Pogba's talents for the here and now.
While Vidal is the player who has been linked most often, Van Gaal will do well to keep an eye on the Pogba situation before making a move at the end of the season, or even possibly during the January transfer window.
Convincing Pogba to move back to Manchester United will be the difficult part, but if the former Premier League champions can make an offer the player and his agent Mino Raiola cannot refuse, they could possibly seal the deal.
However, all of these rumours could be quickly nipped in the bud, for the time being at least, if Juventus manager to convince Pogba to sign a new contract.